Queen Margrethe Breaks Silence After Stripping 4 Grandchildren Of Their Royal Titles
Queen Margrethe of Denmark has spoken out following her controversial decision to strip her four grandchildren of their royal titles.
The Danish royal Wednesday revealed she had been considering the move for a long time. "It is a consideration I have had for quite a long time and I think it will be good for them in their future. That is the reason," People reported.
Asked if she had made the decision in the best interests of her grandchildren, she said, "Yes, of course." The monarch explained that the move would allow the four children of her youngest son, Prince Joachim, to live normal lives. The Queen also responded to reports that the children felt "ostracized."
The Danish Palace announced Wednesday the decision of Queen Margrethe to remove the "Prince" and "Princess," as well as the "His/Her Highness" titles from her grandchildren Nikolai, 23, Felix, 20, Henrik, 13, and Athena, 10. Starting Jan. 1, 2023, they will be known as "His Excellency Count of Monpezat" or "Her Excellency Countess of Monpezat."
"With her decision, Her Majesty the Queen wants to create a framework for the four grandchildren, to a much greater degree, to be able to shape their own existence without being limited by the special considerations and obligations that a formal affiliation with the Royal House as an institution implies," the Palace said in its statement.
"The Queen's decision is in line with similar changes that other royal houses have carried out in recent years in different ways," the statement read.
Following the announcement, Alexandra, Countess of Frederiksborg, the mother of Prince Joachim's two eldest songs, told reporters she was shocked by the decision. "This came from out of the blue. The children feel excluded," she said. "They can't understand why their identity is being taken from them."
The four grandchildren will maintain their places in the order of succession despite their royal titles ceasing to exist. Meanwhile, their cousins, the four children of Crown Prince Frederik, Prince Christian, 16, Princess Isabella, 15, and twins Prince Vincent and Princess Josephine, 11, will keep their royal titles and continue to be part of the monarchy.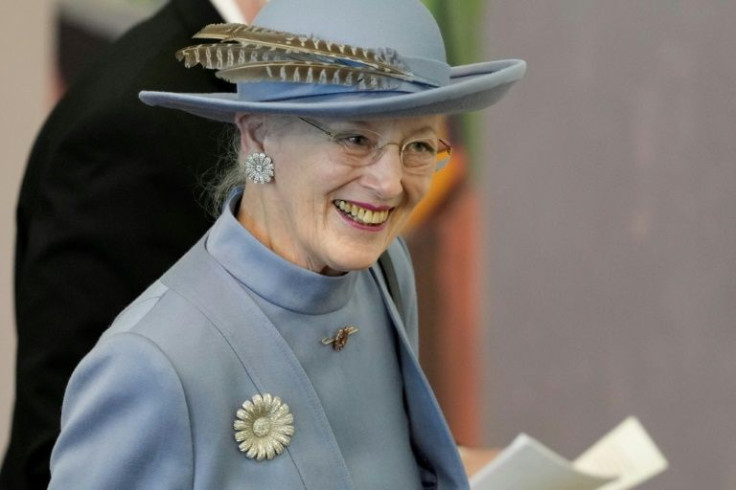 © Copyright IBTimes 2022. All rights reserved.
FOLLOW MORE IBT NEWS ON THE BELOW CHANNELS