'The Queen's Gambit' Musical Divides Netflix And Broadway Fans
The Netflix hit, "The Queen's Gambit," has become a fan favorite in many households around the world, and now, it's on its way to becoming a Broadway musical. Fans, however, aren't so sure they want to see Beth Harmon's story in song.
"The Queen's Gambit" follows Beth Harmon from her childhood as an orphan to an adult with trials and obstacles, as she discovers her natural-born talent to not only play chess but to dominate the best of the best.
Level Forward is the company that has obtained the theatrical stage rights to the original novel by Walter Tevis. The company has produced films like "The Assistant" and "On the Record," according to Variety.
"It is a privilege for Level Forward to lead the charge of bringing 'The Queen's Gambit' to the stage through the beloved and enduring craft of musical theater," said Level Forward CEO Adrienne Becker and producer Julia Dunetz.
"Told through a brave and fresh point of view, audiences are already sharing in the friendship and fortitude of the story's inspiring women who energize and sustain Beth Harmon's journey and ultimate triumph. The story is a siren call amidst our contemporary struggles for gender and racial equity, and we're looking forward to moving the project forward," they continued.
Many fans of the show have expressed that they don't want to see "The Queen's Gambit" turned into any type of musical.
The miniseries has already received a few Golden Globes for Best Television Limited Series, Anthology Series and the lead performance from Anya Taylor-Joy. It also gained over 62 million viewers in the first month after its release in October 2020.
No other details about the upcoming musical have been released.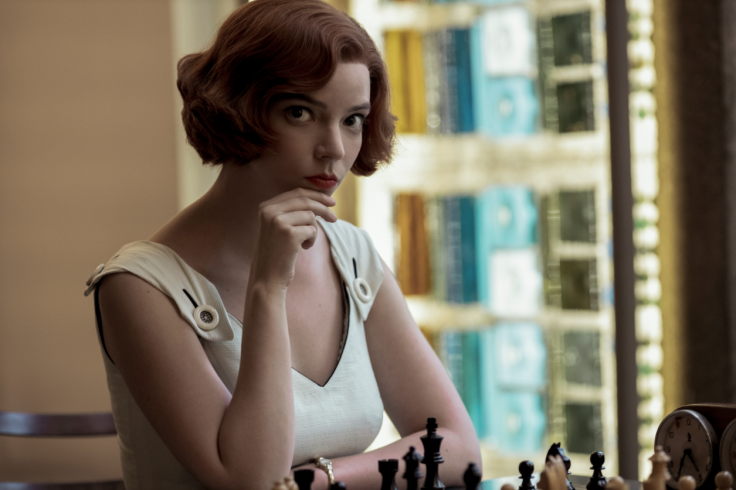 © Copyright IBTimes 2023. All rights reserved.