Quora Goes Hollywood, Producer Options Idea Found On Q&A Site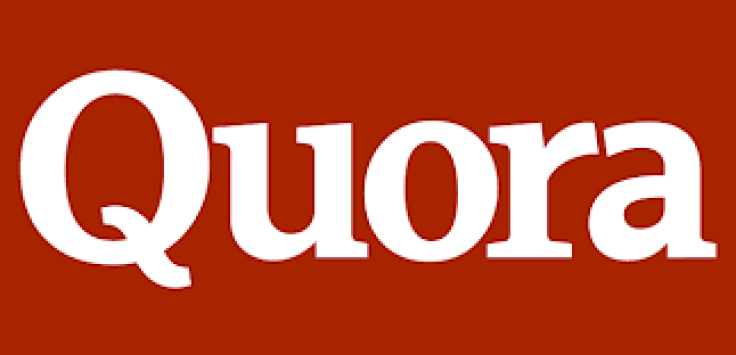 Josh Kline, head of media and entertainment at Box, a Silicon Valley-based cloud content collaboration company, was recently browsing the crowdsourced Q&A site Quora when he stumbled upon a question that interested him. "If every state of the USA declared war against each other," posed a Quora user, "which would win?"
A response from retired U.S. Marine Sergeant Jon Davis (described by Malina Saval of Variety as "a dystopian account of a second Civil War in the U.S. with shades of 'World War Z'") so intrigued Kline that he optioned the idea and decided to become a producer for a potential television project.
Quora, created in 2009 by former Facebook Chief Technology Officer Adam D'Angelo, allows anyone, from President Obama (who recently asked a question) to your average Joe, to pose any question they want, from the banal to the serious. The site's users vote on which answers are the best and have created a growing library of answers on over 500,000 topics.
Kline, who is also a producer for a live-action film adaptation of anime franchise "Star Blazers," told Variety that it was the non-literal aspect of the answer that surprised him. "[I]'m not actually reading an answer to the question," he said. "I'm reading a fictional story about how it would play out if it did happen. The story just pulled me in, and the guy's voice was so interesting that right away I could see it being a film project." He's now pitching the idea to production companies and hopes to turn it into a limited-run TV series similar to "Fargo."
A Quora spokesperson, reported Variety, said, "We're happy when our writers are discovered in this way" and that it doesn't want to profit from deals that arise from user interaction on the site.
Speaking about the cost of optioning the dystopian Civil War narrative penned by Davis, Kline said, "It wasn't much, but it wasn't free." Davis, a full-time teacher in Oklahoma, will get a consulting credit on the project and says he's just happy people enjoyed his answer.
"I was just really excited that people enjoyed it," says Davis, who has served two tours in Iraq. "After Josh reached out, and he was excited about the project, that made me really happy. I was just happy the idea got attention, and anything else from this point on is sort of icing on the cake."
© Copyright IBTimes 2023. All rights reserved.