R. Kelly Net Worth: Here's How He Lost His $100 Million Fortune
KEY POINTS
R. Kelly sold over 75 million records worldwide and had multiple headlining tours at the peak of his career
He has faced accusations of sexual abuse as early as the 1990s
The singer reportedly settled several lawsuits out of court over the last two decades
R. Kelly was worth at least $100 million at the peak of his career, but by 2019, he reportedly had less than 1% of this amount to his name. Where did his millions go?
Kelly's net worth is currently negative $2 million, according to Celebrity Net Worth. The disgraced singer, who was born Robert Sylvester Kelly, said in court documents filed last year — in an attempt to get him released on bail — that he owes nearly $1.9 million to the IRS alone, TMZ reported.
However, reports have suggested that Kelly, who had multiple no. 1 albums and headlining tours, could have easily been worth up to $200 million today had he never experienced legal problems, according to The Things.
Known for megahits like "Ignition (Remix)" and "I Believe I Can Fly," Kelly has sold over 75 million records worldwide, according to CBS News, making him one of the world's best-selling music artists. Billboard also named him the top R&B/hip hop artist between 1985 and 2010 and the most successful R&B artist in history.
Before making a name for himself in the music industry, Kelly had an R&B group called MGM and won a $100,000 prize on the TV talent show, "Big Break." Due to financial disagreements, it was the last time the group performed together on stage. But Kelly was discovered by music executive Wayne Williams and signed with Jive Records in 1991.
The following year, Kelly and his group Public Announcement released the album "Born Into The '90s," which went on to become certified platinum. His next album, "12 Play," sold more than 5 million copies after it dropped in 1993. It included the singles "Sex Me" and "Bump N' Grind," which became the longest-running no. 1 R&B song since the early 1960s, ABC News reported. Several of his next albums continued to peak no. 1 or within the top five of the Billboard 200.
Amid his success as an artist, Kelly also faced accusations of sexual abuse as far back as the 1990s. It remains unclear just how much he has paid in out-of-court settlements and legal fees in the last 20 years.
In 1998, the artist paid $250,000 as settlement fees to a woman named Tiffany Hawkins, who alleged her sexual relationship with him began when she was 15, the Chicago Sun-Times reported. Kelly reportedly also settled out of court for undisclosed sums lawsuits filed against him by a former intern at Epic Records in 2001 and two more women in 2002, New York Post and the BBC said.
Kelly also lost a chunk of his earnings in 2009 when he divorced ex-wife Andrea Kelly, who reportedly received a one-time $1 million payment from their split. The singer was also ordered to pay more than $20,000 per month in child support, according to CBS Chicago.
But in 2019, Kelly spent time behind bars after failing to pay more than $161,000 in overdue child support.
During his interview with Gayle King on "CBS This Morning" that year, Kelly claimed he only had around $350,000 left in his bank account. "So many people have been stealing my money. People was connected to my account," he alleged. "I didn't know what I was doing, didn't know what the hell was going on. I was so tired of not knowing where my money was. A lot of it's on me."
At the time, he also denied King's suggestion that his financial struggles stemmed from having to pay multiple legal settlements, insisting that he had never had sex with a minor.
After being taken into custody in Chicago in 2019 on 10 charges of aggravated criminal sexual abuse, Kelly currently remains behind bars.
Kelly's New York criminal trial began Wednesday, where he faces 22 federal counts, including human trafficking, racketeering, child pornography, kidnapping and forced labor. He has denied all allegations against him.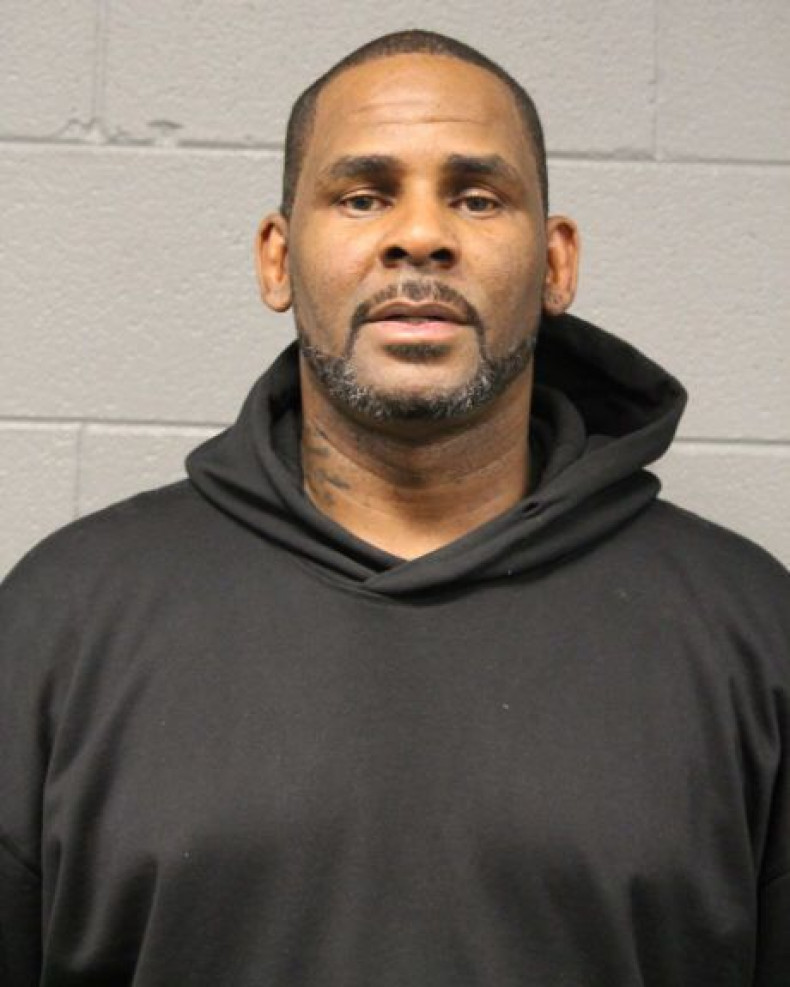 © Copyright IBTimes 2022. All rights reserved.