Racer Turned Porn Star Renee Gracie Says Her Dad Is Proud, Supports Career Switch
KEY POINTS
Renee Gracie considered quitting porn but her dad encouraged her to keep doing it because she was earning a lot
Gracie purchased a $350,000 car in cash
The former racer has already spent $50,000 for face and body enhancements over the last eight years
Renee Gracie's family fully supports her career switch from racing cars to doing porn. In a recent interview, she said that her dad encouraged her to stick with her new profession when she struggled at the beginning.
Gracie just earned seven figures on OnlyFans and even purchased a $350,00 car in cash. In an interview with TN Sports Desk, the porn star shared that her dad is proud of what she does due to her "financial position."
"Believe it or not my dad knows it and supports it," Gracie said.
"I think you could say my dad is actually proud because of the financial position I am in and what I have been able to do with the site. You look at what I have achieved not what I am doing, it has been a success."
Gracie's career switch wasn't easy because she also struggled at the start. In fact, there was a time when she wanted to quit, but her dad has been very supportive of her decision.
"I had a little bit of a rough time on Only Fans, it does get hard to try and be creative all the time, I turned to my dad and said 'I'm just over it, I don't think I'm going to do it anymore'," Gracie told Hit Network's "Hughesy and Ed."
"And he actually said 'don't stop, you're making so much money, don't stop'. He actually encouraged me to keep doing it because it's been life-changing and if anyone was in the position to make this kind of money everyone would try and do it. To actually have that support when times have got tough is really good."
She added that though her family and friends don't care or watch her content, they see the implications of what she does like the money she brings in and that's why they support her.
Looking back at her racing career, Gracie said she didn't make huge money from it. In her 17 races, she only secured a top-10 finish once. In her debut in 2015, her best finish was at 12th place. She believes that she wasn't really good in motorsports.
"I wasn't good at racing, I stopped racing, it's finished, it's done... it's crazy that people think I can't do what I do now because of what I did before," she explained.
"I'm still Renee, I still have a life, I still have another business, I still have a job. For me as a person, nothing's changed."
Meanwhile, in another interview with Gina Stewart, she said she loves her new job. In fact, she is enjoying porn more than racing cars.
"I love what I do now. I never thought I'd do it," Gracie said.
"When I raced, I got slammed for my looks and appearance, my weight and so on. To this day it still affects me."
She also added that aside from financial problems, another reason she switched careers was her disagreements with her manager. She also lost her passion for racing saying, "It was just getting so hard to achieve, especially for a female."
Meanwhile, Gracie already spent $50,000 for face and body enhancements over the last eight years because she feels that there are areas in her body that need to be improved. She started injecting fillers into her lips when she was just 18 years old and got breast implants a year later.
Gracie has just fully recovered from a $22,500 Brazilian butt lift (BBL) surgery six weeks ago and is planning to get her breasts done again to better suit her new curvy body in December.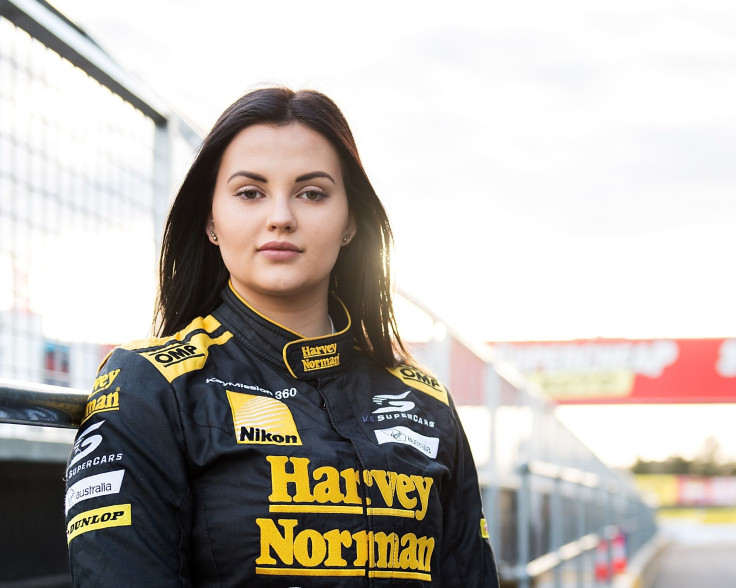 © Copyright IBTimes 2023. All rights reserved.