Rachael Leigh Cook Discusses Hallmark Stigma, Possible Freddie Prinze Jr. Reunion
Rachael Leigh Cook recently premiered her fourth Hallmark Channel movie, "Frozen in Love," as part of the network's Winterfest event, but she's already looking ahead to the next one.
She spoke with International Business Times all about how she first found her way to Hallmark, which she was originally reluctant to join, what the future holds for her on the channel and the likeliness of making a Hallmark movie with her former co-star Freddie Prinze Jr.
International Business Times: How did you first get involved with Hallmark?
Rachael Leigh Cook: They offered me at least a dozen movies before the first one I did and I remember thinking, 'I can't do rom-com.' I wanted people to see me more seriously. I wanted to try and 'prove myself.' Or maybe only to me. But as soon as I found the script that they were making, it ended up being called 'Summer Love,' it used to be called something else, I read that script and the inherent optimism of the character was just something that I really wanted to put in my life.
Whenever you play a character, they end up rubbing off on you in some way and something about her just totally, unabashedly positive outlook was just something I knew I needed in that moment and I did it and I thought, 'Oh my gosh, I feel great, I want more of this, I'm hooked, I'm totally hooked.' And here I am, on my fourth.
IBT: Do you find that there's a stigma in Hollywood around doing Hallmark movies?
Cook: I think until about 2015, there might've been, but right now, it's the Wild West, anything goes. There's just so much content and there's so many different ways to reach different audiences, I don't really feel like there's any stigma anymore, no.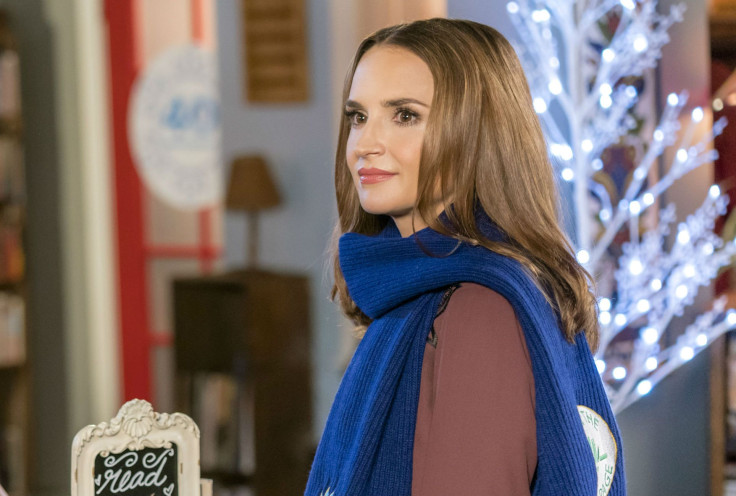 IBT: Do you think there will be a third film in the 'Vineyard' franchise and if so, when do you think it would be released?
Cook: Yeah, I absolutely do. They are developing a third installment of the series and it's supposed to be called, I think, 'Wedding in the Vineyard,' but it's not necessarily our wedding, that's all I can say.
With the way they can crank out these movies, absolutely, I think it will be this year.
IBT: Would you want to do a Hallmark movie with your 'She's All That' co-star, Freddie Prinze Jr.?
Cook: I think that would be fun. I'd love to work with him in anyway, really. We're both pretty active in the voiceover world, too, so maybe that would be cool. I think he's excellent. I doubt we'll ever be in a Hallmark movie together, though, I mean, candidly, because they can't afford both of us.
IBT: What projects are you currently working on?
Cook: What I'm up to now is hopefully developing more properties with Hallmark, and hopefully other places, too, but yeah, the next idea that I'm still fleshing out I'll definitely be pitching to them, as well, and hopefully they bite.
IBT: From your time working with Hallmark or watching the network, have you noticed a lack of diversity?
Cook: Yeah, I definitely noticed that. As soon as I signed on to do the movie, I sort of acquainted myself more with their content and yeah, it was definitely visible to me, but then Bill [Abbott, Crown Media President and CEO] made a public statement saying that they knew they had a diversity problem or a diversity gap or disparity, but they were actively looking to change that and I don't know if anything happens overnight, but I've definitely seen evidence that they're making really good strides in that area. I believe that they're people with good hearts who are going to try to do the right thing. I need to believe that.
In the meantime, we had a cool experience on this movie ['Frozen In Love'], the woman, Sandy Sidhu, who we hired to play sort of the most major role outside of mine and Niall's, is East Indian and she came up to me after the read-through and squeezed my hand and said, 'I didn't think I was ever going to work for Hallmark because I'm Brown,' and I thought, 'That's absolutely ridiculous' and sure enough, yeah, it was something of a rarity, but she absolutely crushes it in the movie and that girl will not lack for work, that's for sure.
© Copyright IBTimes 2023. All rights reserved.