Rachel Zegler Apologizes After Receiving Backlash For Britney Spears Monologue: 'I'm So Sorry'
KEY POINTS
Rachel Zegler was criticized online for making a monologue out of Britney Spears' tweet
The "West Side Story" star apologized for upsetting and disappointing her fans
Twitter users accepted Zegler's apology and comforted her after the backlash
Rachel Zegler apologized for her dramatic reading of Britney Spears' tweet after receiving intense backlash from the netizens.
The "West Side Story" star, 20, found herself in hot water after reading Britney's tweet about Jamie Lynn Spears' interview. Zegler did a monologue of Britney's statement, denying her younger sister's allegations that she pulled out a knife and locked the two of them in a room.
Several netizens were not happy with Zegler's video and called her out for being insensitive after everything that Britney went through in her 13-year conservatorship. Some found it offensive because they felt she was making fun of the "Toxic" singer and using the latter's trauma as a monologue. Zegler immediately issued a public apology on Twitter.
"Anyone who knows me knows how much I love Britney and am rooting for her always. While I meant no disrespect whatsoever, I should have thought about how this could be perceived, and I'm so sorry for upsetting or disappointing anyone," she wrote.
"This is not a situation to be taken lightly, and we should all be lifting Britney up in this pivotal time. Thanks for hearing me out, and a big thank you to all who held me accountable," she added in a subsequent tweet.
Zegler's post received positive responses from the netizens. Many of them said she was still young, so they accepted her apology. Others hoped she had learned her lesson.
"I 100% forgive you, Rachel. It was really sad to see all the hate and backlash you got, people need to understand that you're still young and you're still learning. People make mistakes all the time. Thank you for addressing it!" one commented.
"I hope that you have learned a valuable lesson. This could easily have been you in Britney's shoes. You're new in this business, always be gracious and humble. Don't mock trauma for laughs, read the room next time," another added.
"It's a lesson learned. It was a mistake but it's not worth the hate train that came for you. They were waiting in joy of you messing up, them tails were wagging," another fan wrote. "Moving forward keep in mind that everything you do or don't do will be used against you by the haters. Love you."
Meanwhile, Britney said in another statement that she loved her sister, Jamie Lynn. She also called their public feud "tacky." The younger Spears agreed with her older sibling that they should end their misunderstanding, which got worse due to their social media posts.
"I'm happy to share how many times I've reached out to you, supported you and tried to help you. This is embarrassing and has to stop. I love you," Jamie Lynn wrote on her Instagram Story.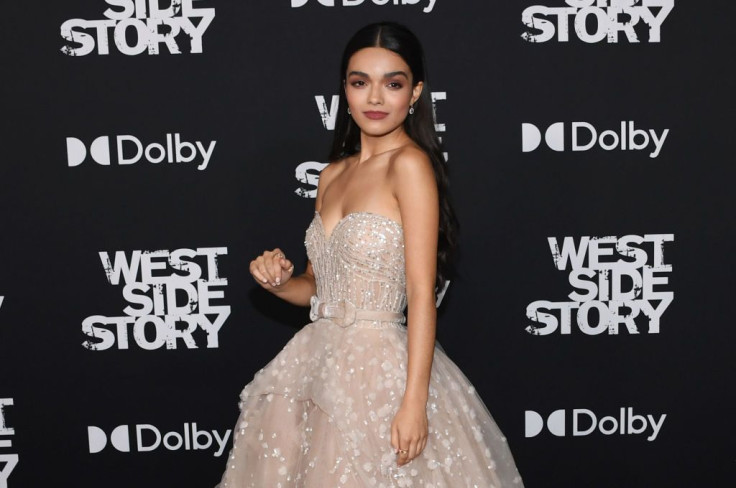 © Copyright IBTimes 2023. All rights reserved.