Racism In America: Democrats More Worried Than Republicans, Study Finds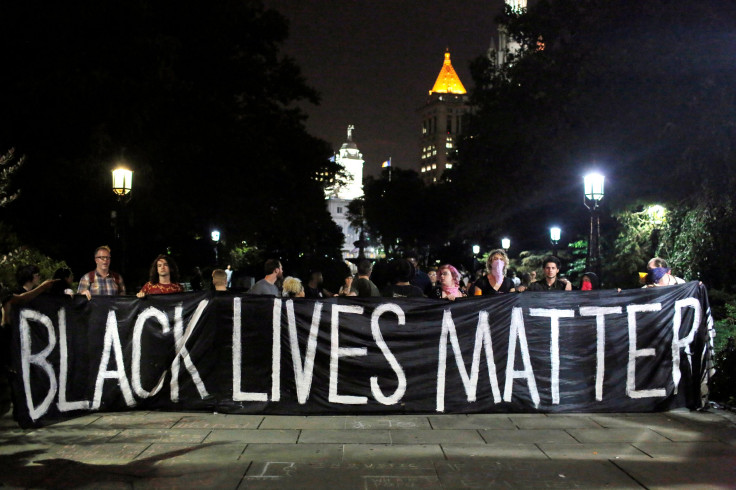 A record high number of Americans are worried about race relations in the United States, according to a poll from Gallup published Wednesday morning. About 42 percent of Americans worry "a great deal" about race relations — up 7 percentage points from last year, and a whopping increase of 25 percentage points since 2014.
The Gallup poll also found a gaping partisan divide. About 59 percent of Democrats worried a great deal about race relations, but only 29 percent of Republicans did. In 2014, that gap was much narrower: 26 percent of Democrats worried, while 12 percent of Republicans did.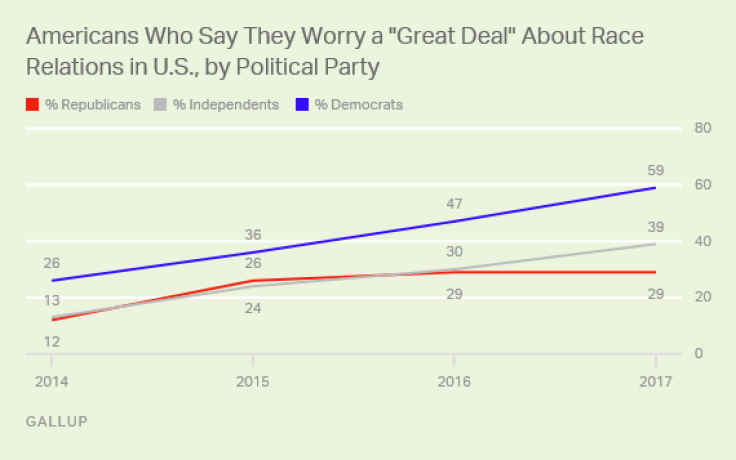 Read: What Did Obama Accomplish As President? Economy, Social 'Change,' Race Relations Discussed In Pew Research Center Report
This steady and steep rise in anxiety over race relations during the past three years can probably be attributed — at least in part — to the number of high-profile police shootings of unarmed black men.
Activists said these shootings were nothing new. Instead, the only thing new was that they've become shared more widely with the emergence of smartphones and social media, like Facebook and Twitter. For instance, after Philando Castile, a black man from Minnesota, was killed by a policeman in July after being pulled over, his girlfriend Diamond Reynolds recorded the aftermath of the shooting live, which quickly spread across the internet.
Read: Police Shootings And Killings Soar In 2017: Statistics In New Year On Pace To Break Records
In addition, hate crimes against Muslims in the U.S. spiked from 2014 to 2015, according to the most recently available FBI data. Conversations about race relations in America have also intensified after President Donald Trump was elected in November and inaugurated in January. His plans to sharply limit immigration from Latin America and the Middle East into the U.S. have prompted frequent protests drawing crowds of hundreds and thousands across the country.
Gallup has been conducting the poll for 17 years. From 2001 to 2010, worries about race relations declined at a relatively steady pace. About 28 percent said they worried a great deal after President George W. Bush took office in 2001, and only 13 percent said they were greatly worried in 2010, when President Barack Obama was beginning his second year in office.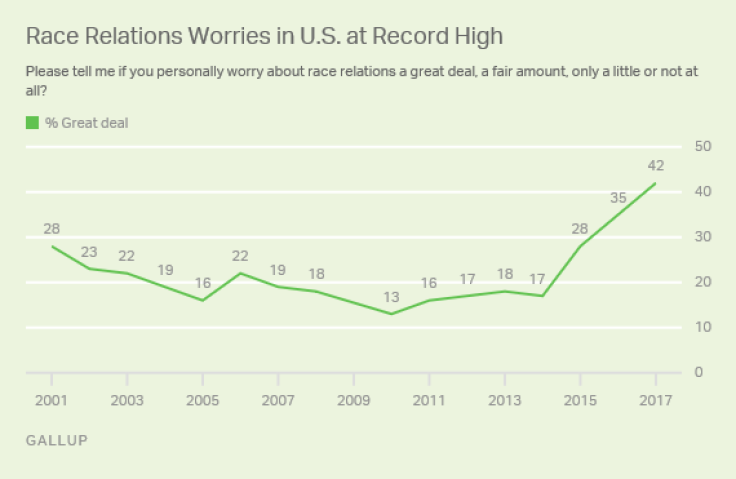 For the report, Gallup interviewed 1,018 adults from March 1-5. The margin of sampling error is ±4 percentage points at the 95 percent confidence level.
© Copyright IBTimes 2023. All rights reserved.