Radiohead Invented Digital Music Marketing In 2000 And Now Looks To Redefine It Again In 2016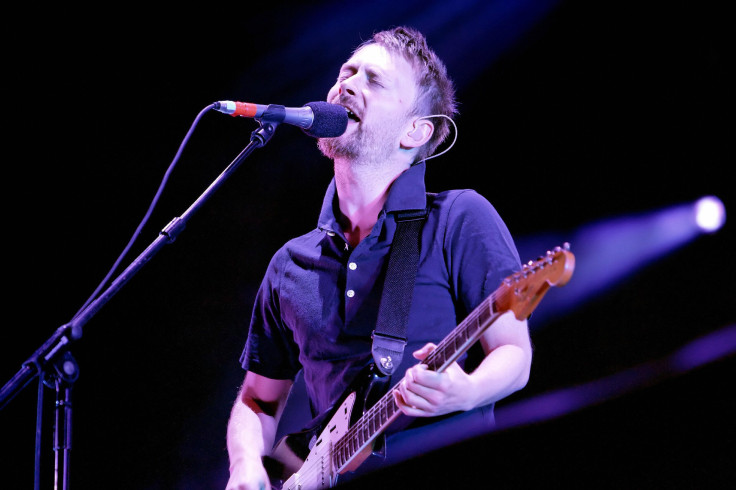 The band that has spent more than a decade redefining what an album release could look like has rewritten the rules again. On Friday, just hours after releasing a stop-motion music video and less than a week after erasing itself from the internet, the British quintet Radiohead announced that a new album, as yet untitled, will be coming out Sunday, May 8.
By today's standards, the weeklong blitz through stunt, album teaser, song releases and album drop was the perfect example of how you unleash an album in 2016, the perfect combination of Kanye West audacity and Beyoncé surprise.
It was also just the next step down a trail Radiohead has been blazing for more than 15 years. Few artists have displayed as strong an understanding of the internet as Radiohead, and none of them has done more to explore how it can be used to market and distribute music.
Ironically, it was their record label that first showed them how much interest the internet could drum up in one of their albums. In 2000, the band refused to release singles to promote "Kid A," one of the most hotly anticipated albums of the year, despite the fact that one could still sell singles in those days. Instead, at the behest of Robin Sloan Bechtel, Capitol Records' then very junior head of new media, the band released the entire album online, along with a series of mysterious video clips created by the artist Stanley Donwood, in an embeddable player called iBlip.
Even in an era when dialup internet connections were common, and a full five years before YouTube even existed, iBlip generated a massive amount of attention. "Kid A" was streamed 400,000 times, an unheard-of total that did little to dampen the album's first week sales — it debuted at #1 in both the United States and the UK.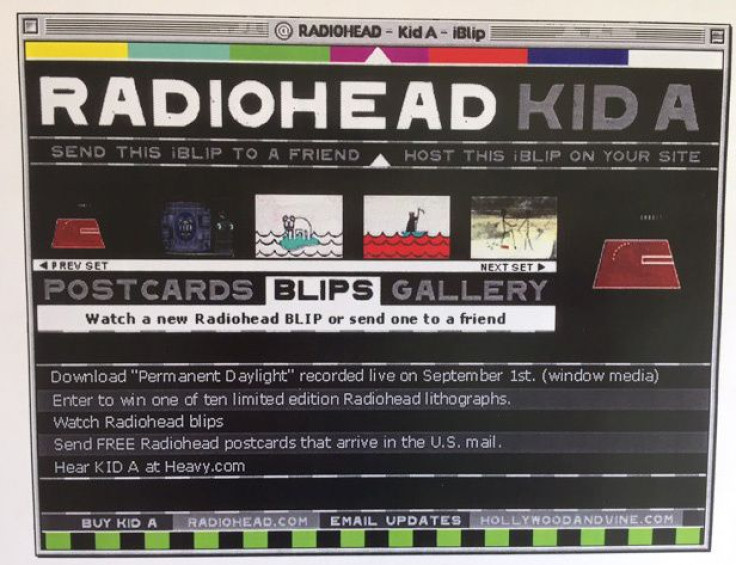 Seven years later, after the band had completed its record deals with Capitol and Parlophone, it decided to take an even bigger step. When the band released "In Rainbows," it offered it online, at whatever price fans wanted to pay. In addition to giving fans the chance to buy a very deluxe version of the album, which included high-quality vinyl and original artwork made by Stanley Donwood, fans could download a low-quality version of the album for nothing. No matter what version fans chose, the only place they could get it was Radiohead's website, a radical notion in an era when Apple's iTunes Music Store had started to look like a central, unavoidable partner in digital music sales.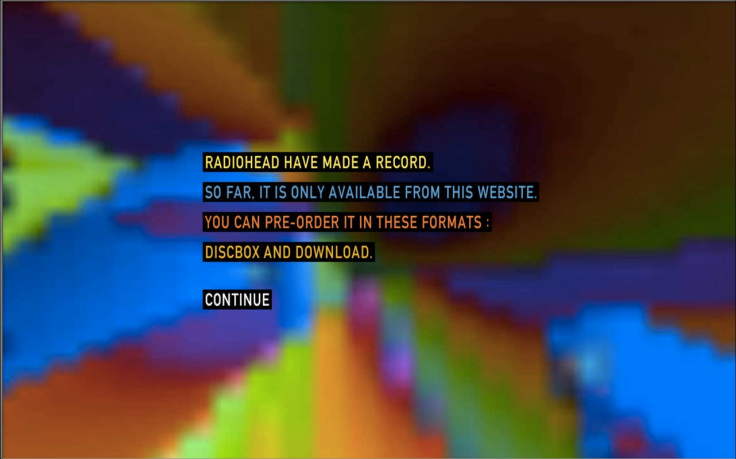 Two years after that, the band announced that it was considering abandoning the album format entirely, with Yorke calling the album cycle "a real drag" during an interview with the Believer. While the band has remained committed to the album format, that idea — that an artist could keep himself in the spotlight with a steady stream of smaller releases — became one that labels and artists have begun adopting more and more in recent years, with artists ranging from Drake to Oh Wonder relying on single song releases to make names for themselves.
In 2014, Yorke pushed both ideas ahead still further, releasing a smaller batch of music through yet another distribution channel, putting a release called "Tomorrow's Modern Boxes" out via BitTorrent, offering the protocol's millions of users the chance to download both free and paid versions of the album. The album was downloaded more than a million times in just six days.
For this new album, whose name has still not yet been released, the band made yet another tweak. According to a tweet published Friday, the album will be released in a kind of modified wide release, with streaming versions available only on Spotify and Apple Music and download versions available on Google Play and iTunes. There is no word yet about whether or not there will be a physical version.
With just two songs from this new album out there, it is difficult to say what kind of creative direction the band has moved in over the past five years. But this week's antics show that the band remains committed to innovation in the way it reaches its audience, if not in the art itself.
© Copyright IBTimes 2022. All rights reserved.
FOLLOW MORE IBT NEWS ON THE BELOW CHANNELS