Is Radiohead Revealing New Album On Instagram? Band Releases New Song 'Burn The Witch'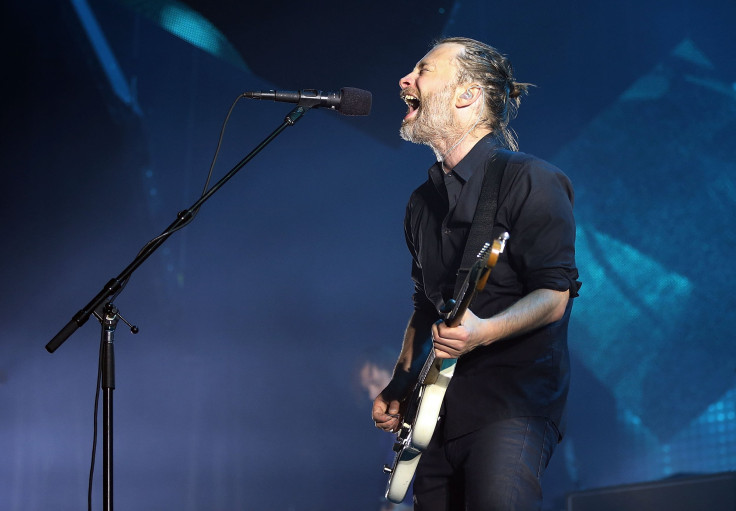 Radiohead is up to something. After stopping all of their internet activity over the weekend, the band released a music video Tuesday featuring a new song called "Burn the Witch." The song was teased in a video on a newly created Instagram account by the band and some believed they could slowly roll out new tracks from their upcoming record using the platform.
The band deleted all of their online presence on Sunday, including Facebook posts, their website and Twitter posts. The band re-emerged on the internet early Tuesday morning with a new Instagram account, where they shared a few claymation videos. The small clips turned out to be a part of the band's "Burn the Witch" video.
You can see a few of Radiohead's posts below:
The last Radiohead album was 2011's "The King of Limbs." Just as they're doing now, the band made waves back then when they put the album out a day early, and for their 2007 album "In Rainbows," they allowed fans to pay what they wanted for it. It now appears Instagram could be their way to make noise about the upcoming release of their ninth studio album.
According to Forbes, Radiohead's move to delete their online presence has created a free "internet spectacle" that saw traffic to their Wikipedia page spike up to 42,000 and saw a big increase in Facebook likes and Twitter mentions. The band has since relaunched their website, which now features the new music video with the words "Dead Air Space" above it. Many speculate that "Dead Air Space" is the new album name.
The new single will be available on all digital platforms on May 4, according to Consequence of Sound. It's likely the band will have more announcements in the future.
You can watch the video for "Burn the Witch" below:
Do you think Radiohead is rolling out their new studio album? Soundoff in the comments section below!
© Copyright IBTimes 2023. All rights reserved.
FOLLOW MORE IBT NEWS ON THE BELOW CHANNELS