Radiohead to release new album The King of Limbs Feb. 19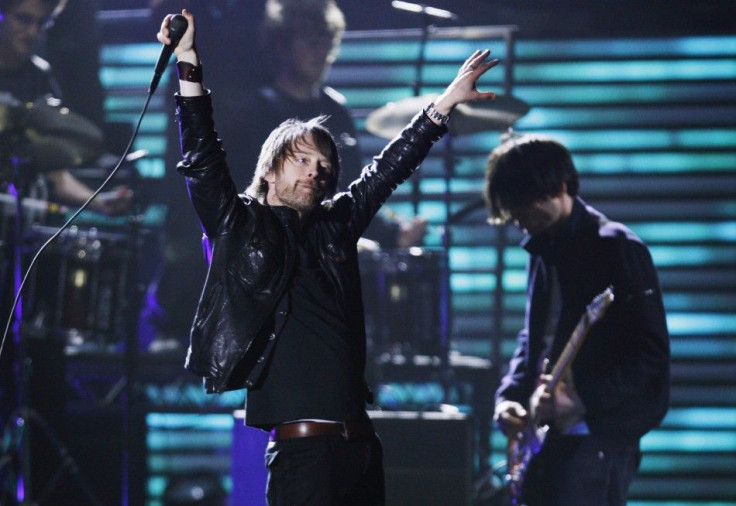 Radiohead announced on their website Monday morning that they will release their new album The King of Limbs, this weekend.
The British alternative rock band publicized their new album as the Newspaper Album. It will come in the form of two 10-inch vinyl records in a purpose-built record-sleeve, a CD and many large sheets of artwork, 625 tiny pieces of artwork and a full-color piece of oxo-degradable plastic to hold it all together.
In 2007, Radiohead tested the music industry when they released their album In Rainbows at a pay what you want model.
The band is now packaging the new album as a collective listening experience. The price of the hard copy is $48 when sold with an MP3 download of the album, and $53 when sold with the WAV download. The discs and vinyl will ship May 9. The digital downloads will be available Sunday, Feb. 19, though everything can be pre-ordered. Fans can also purchase the album in a download-only format.
The price for the download-only option is $9 for MP3 and $14 for a WAV version.
One lucky owner of the digital version of The King of Limbs, will also receive a signed 2 track 12 vinyl.
The album will also have a traditional release on CD and 12 vinyl on March 28. The band has not released any information about the contents of The King of Limbs, though they did confirm that their longtime collaborator Nigel Godrich produced the record.
The King of Limbs will be released by TBD Records in North America, XL in the United Kingdom and Hostess Entertainment in Asia.
© Copyright IBTimes 2023. All rights reserved.