Rafael Nadal News: Rafa Looks To Recover After Dropping To No. 4 Ranking Behind Murray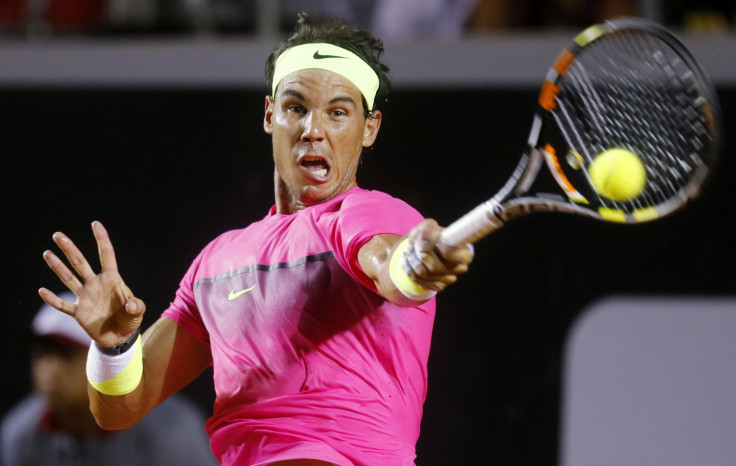 In what many might consider a stunning upset, No. 22 Fabio Fognini defeated Rafael Nadal, 1-6 6-2 7-5, in the semifinals of the Rio Open on Sunday in Brazil. It is quite a rarity for "The King Of Clay" to lose on his favorite surface, and with the French Open just a few months away.
The Spaniard's loss allowed Andy Murray to jump to No. 3 in the ATP world singles rankings and pushed Nadal down one spot to No. 4. It also prompted questions as to whether Nadal might be slipping from his top form after battling injuries.
To put the loss in proper context, it was Nadal's first semi-final defeat on clay in 12 years. The 28-year-old has been hindered by a wrist ailment as well as a bout of appendicitis. He commented that his physical state is still far from perfect, yet he claims he is getting close to returning to his best form.
"I feel my tennis close, closer than a month ago, to the level that I want to arrive again," he said. "The truth is that I lack physical continuity. I can't understand why, but I wasn't in good shape since the second set.
"I am getting tired earlier than usual and I had some cramps in several parts of my body. It's odd because in all my career I have hardly had cramp problems."
The lack of his typical physical strength is tough for Nadal, a player known for his on-court tenacity. Fognini (ranked No. 22) pulled a pretty stunning upset over a player who has 45 career clay wins and has won nine of the past ten French Opens.
The big four of Novak Djokovic (No. 1), Roger Federer (No. 2), Murray (No. 3) and Nadal (No. 4) are a dominant force in tennis. They have combined to win all but five Grand Slam titles since 2004 (40 of 45). Nadal, winner of 14 Grand Slam titles, saw his play regress when last year ended with injury and uncertainty.
Despite the recent struggles, it is hard to discount Nadal at the French Open, the next Grand Slam on the schedule. He is still the world No. 4 and has proven to be nearly unbeatable on the clay of Roland Garros. Nadal is the favorite to win at Paris at 3/2 odds, ahead of Djokovic (13/8), Stanislas Wawrinka (14/1), Juan Martin Del Potro (16/1), Federer (18/1) and Murray (20/1), according to bovada.lv.
The French Open is scheduled to begin Sunday May 25 and is perhaps the best chance for Nadal to add to his Grand Slam trophy case.
© Copyright IBTimes 2023. All rights reserved.
FOLLOW MORE IBT NEWS ON THE BELOW CHANNELS