Rafael Nadal News: Struggles Continue Ahead Of 2015 French Open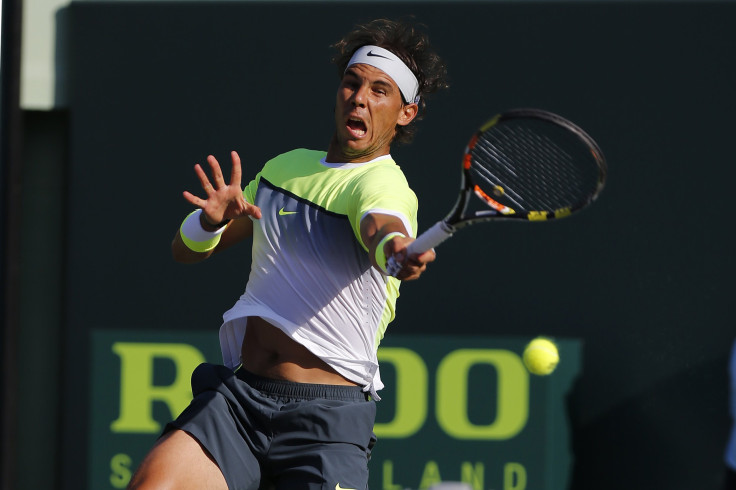 Rafael Nadal's struggles continue, as the tennis star was bounced early from another tournament. While the No.3 player in the world is likely to improve when he begins playing on clay, his recent play has not been encouraging for how he might perform over the rest of 2015.
Nadal was unable to make it past the third round of the Miami Open, losing to No.34 Fernando Verdasco 6-4, 2-6, 6-2 this past weekend. A year ago at the same tournament, Nadal was the runner-up.
The 2015 French Open is set to begin on May 24, and his dominance at the event still has him favored to win the title, despite his recent play. Nadal hasn't performed like a top player when not playing on clay, competing in nine such tournaments since he won last year's French Open and failing to reach the semifinal in any of them.
While Nadal has always played better on clay, he's not used to struggling like this on hard courts and grass. Not only is Nadal losing, but he's not even facing elite competition. Seven of his losses since the 2014 French Open have come to players that were not ranked in the top 20. In the previous six years, Nadal lost just 10 times to players that weren't ranked in the top 20.
Nadal hasn't faced any of the other Big Four members in 2015, and he hasn't been able to defeat his toughest opponents. He lost to No.7 Tomas Berdych in the Australian Open quarterfinals, and he was defeated by No.6 Milos Raonic in the same round of Indian Wells.
A month ago, Nadal beat Juan Monaco in the Argentina Open to win his first championship in nine months. Injuries forced the 28-year-old to take time off, and Nadal did hurt his ankle before the Miami Open. But his recent struggles might not be the result of any physical issues.
"The physical problems are in the past. I am in competition. I'm playing weeks in a row. It's not an excuse," Nadal said at a press conference. "It is a different story today. I am feeling more tired than usual, feeling that I don't have this self-confidence that when I hit the ball I am going to hit the ball where I want to hit the ball, to go for the ball knowing that my position will be the right one.
"All these are small things that are difficult to explain. One of the tougher things has been fixed, that is the game, in my opinion. Now I need to fix again the nerves, the self-control on court. That's another issue."
The rest of the ATP Tour might be looking to capitalize on Nadal's struggles and prevent him from winning a 10th French Open title in 11 years. The real test begins in April when Nadal begins playing on clay, where he's proven to be nearly unbeatable. His victory in Argentina gave him 46 career ATP Tour titles on clay, ranking him second all time.
© Copyright IBTimes 2023. All rights reserved.
FOLLOW MORE IBT NEWS ON THE BELOW CHANNELS