Random Acts Of Kindness Day Ideas 2017: 5 Heartwarming Ways To Be Nice To People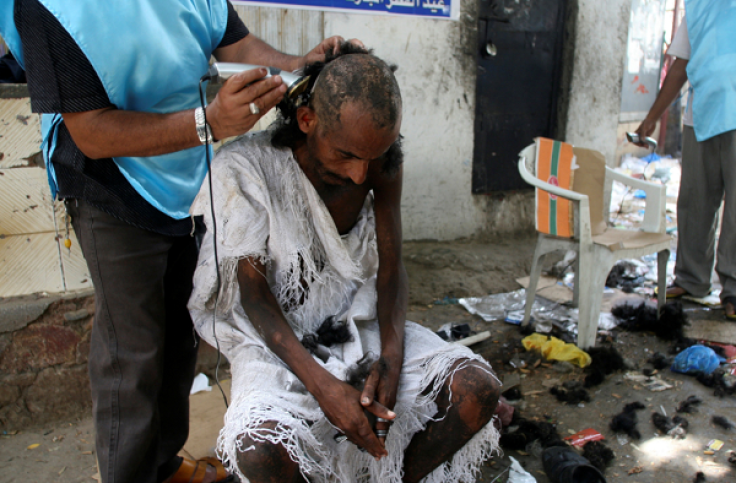 People all over the nation spread some joy and celebrated Random Acts of Kindness Day Friday. The holiday marks a time when people are encouraged to be nice and do nice things for one another whether it be for a friend, family member or a total stranger. There are plenty of ways to participate in the national holiday, and what's even better about Random Acts of Kindness Day, is that being kind to others doesn't have to cost a dime. Check out a list of a few ways to participate in Random Acts of Kindness Day below:
Smile at a stranger: Studies have proven that being completely ignored or overlooked causes an almost immediate effect of social discomfort. Ease some of that by offering smiles to people as they pass by on the street.
Buy a homeless person a hot meal: There are hundreds of Americans living on the cold streets. Spread a little cheer by purchasing them a hot meal that can not only help them keep warm but fill their hungry tummies as well.
Help an elderly person with their bags: More often than none, elderly people go overlooked. If an old person is struggling with their bags, offer them assistance. Offer to carry their bags whether they're bogged down with five or just one, and spark up a conversation with them along the way.
Give someone a compliment: If someone looks nice, tell them. Let people know how much they're appreciated, how great their work is or how much their presence is enjoyed.
Greet people: One of the easiest ways to brighten up a person's day is by merely saying hello. It's very common for people to pass by one another, especially in bustling and heavily populated cities. Make it known that their presence has been recognized by saying hello. Bonus: Asking a person how their day is going so far or how they're doing can also go a very long way.
Donate to a clothing or food bank: Instead of letting cans of soup that's been hiding in cabinets go to waste, take food items that will most likely perish to a food bank, so someone else who may not be in a position to go grocery shopping can also have access to quality food. As for those old clothes that haven't seen beyond a closet in months, someone less fortunate would surely be grateful to discover those fashionable finds at a local Salvation Army or other donated clothing supplier.
© Copyright IBTimes 2023. All rights reserved.