Whisper Reveals Kindest US Cities For International Random Acts Of Kindness Week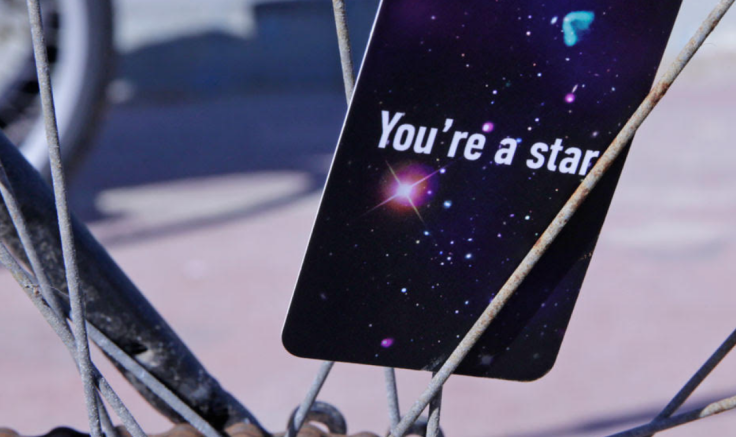 Even secrets can be nice. In celebration of International Random Acts of Kindness Week, which took place Feb. 9-15 and the day-long celebration Wednesday, secret-sharing app Whisper pulled data on posts to determine which city is the kindest.
On Whisper, users anonymously post secrets. The text they type is analyzed and generates a corresponding image other users can then like, comment on and share. Launched in 2012, Whisper has more than 20 million monthly active users. That's double what the company had in 2014, Whisper announced in December.
Albuquerque, New Mexico, ranked as the kindest city in the United States, followed by Lexington, Kentucky; Scranton, Pennsylvania; Charleston, West Virginia; Detroit; Anchorage, Alaska; Burlington, Vermont; Tucson, Arizona; San Francisco; and Long Beach, California.
To determine the ranking, Whisper pulled from millions of posts sent from Feb. 1, 2015, to Feb. 1, 2016. Whisper analyzed the text for posts that talked about giving back to the community, being kind to strangers and paying it forward. The company also pulled selections of posts of the week:
Based at Venice Beach in Los Angeles, Whisper's team handed out physical copies of Whispers created by users and made them into cards, placing them in random places along the boardwalk, a company spokesperson told International Business Times. For instance, Whisper put them on car windows or inside bicycle wheels.
Whisper is supported by $61 million in venture funding led by Sequoia, Lightspeed, Trinity Ventures, Shasta, Thrive Capital and CAA Ventures. Whisper's largest audience is from the United States, and the app also has users in 187 countries, including Canada and India.
The startup generates revenue from promoted posts. For example, Disney/Pixar and Universal Studios have run campaigns for movies.
© Copyright IBTimes 2023. All rights reserved.