Randy Jackson Says Michael Jackson Never Plotted To Kill Him As MJ's Bodyguard Claims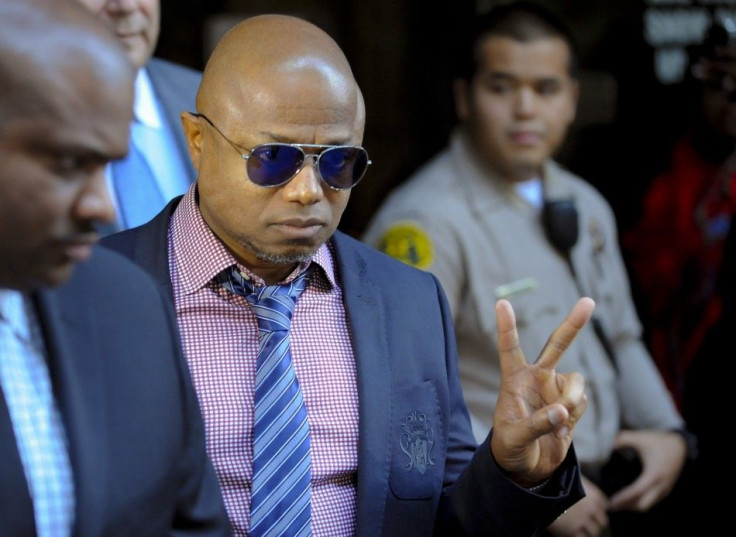 Randy Jackson, Michael Jackson's brother, (not to be confused with that other Randy Jackson, the American idol judge) says the gloved one never tried to orchestrate a hit on him as MJ's bodyguard claims.
Randy Jackson was responding to a claim made by former Michael Jackson bodyguard Matt Fiddes, who told The Sun MJ ordered a hit on his brother in a drug-fueled paranoid rage.
The claims by Fiddes couldn't be further from the truth ... it's completely absurd, a spokesman for Randy Jackson told TMZ. There's no way in the world that actually happened.
The spokesman called the outrageous claim a non-issue and told TMZ the Jackson family is ignoring Fiddes instead of seeking legal action against the former bodyguard.
Fiddes, described as a martial arts master by the Sun, said the alleged hit plot stemmed from Randy Jackson's refusal to sign a $500 million deal for a Jackson Five reunion tour.
By 2005 Michael had surrounded himself with Nation of Islam bodyguards and became paranoid to the point that he would bar family from coming into his home, Fiddes told the Sun. Things reached a head when Randy was trying to force his way past the bodyguards to speak to him in one of his rented homes. Michael ordered him to be shot. He was out of mind on drugs and luckily Randy was OK.
Fiddes said he didn't believe Michael Jackson intended to actually kill his brother and told the guards to shoot his brother in the leg.
Randy Jackson allegedly said he would go to the press, saying his brother wouldn't get away with the shooting, and left the property unharmed, according to Fiddes' account.
This isn't the first time Fiddes has been a Sun source for outrageous gossip.
He told the tabloid last month that Michael Jackson had an affair with and wanted to marry pop star Whitney Houston.
One of the many stories that has never been told about Michael is that he had an ultra-secret affair with Whitney Houston that he never got over, he said.
Fiddes claimed Michael was enraged brother Jermaine bedded Whitney, which sparked the affair with Houston.
Whitney practically moved in to Michael's ranch and they had a fling like any other young couple. But Michael said later he had always hoped the relationship had gone further, and I know he dreamed of marrying her, he said.
Among other claims from Fiddes are that MJ poked holes in a Stephen Spielberg voodoo doll and became a Nazi sympathizer and named a deadly snake after Madonna because he hated her so much.
© Copyright IBTimes 2023. All rights reserved.