Rare 7-Foot Sunfish Washes Up On California Beach, Baffled Experts Identify Species
A massive, weird-looking fish washed up at UC Santa Barbara's Coal Oil Point Reserve in Southern California leaving experts baffled as this was the first time such a marine animal was spotted in the area. Photos of the gigantic fish, identified as a "hoodwinker sunfish," soon surfaced online.
The fish was discovered by a marine scientist and said the only known sightings in modern history of the sea creature were in Australia, New Zealand, South Africa and Chile, the CNN reported. According to National Geographic, this particular species of sunfish, Mola tecta, was only first discovered in 2017.
"When the clear pictures came through, I thought there was no doubt. This is totally a hoodwinker," Marianne Nyegaard, a marine scientist, said. "I couldn't believe it. I nearly fell out of my chair."
A typical sunfish weighs more than two tons and grows more than 10 feet. The largest one so far found was 14-by-10 feet and weighed almost 5,000 pounds. Scientists say there are five species of saltwater sunfish. Nyegaard told CNN that the hoodwinker species prefers temperate water.
"This is why it's so intriguing why it has turned up in California," she said. "We know it has the temperate distribution around here and off the coast of Chile, but then how did it cross the equator and turn up by you guys? It's intriguing what made this fish cross the equator."
According to CNN, when the dead fish was spotted beached on Feb. 19, experts were surprised by its unusual features.
"This is certainly the most remarkable organism I have seen wash up on the beach in my four years at the reserve," conservation specialist Jessica Nielsen said in a UC Santa Barbara press release. Photos of the species were posted on iNaturalist, a site where people post photos and sightings of plants and animals.
"To discover that it may be the first record in all of the Americas and only the second Northern Hemisphere record for the species, then I got very excited," said Thomas Turner, an evolutionary biologist.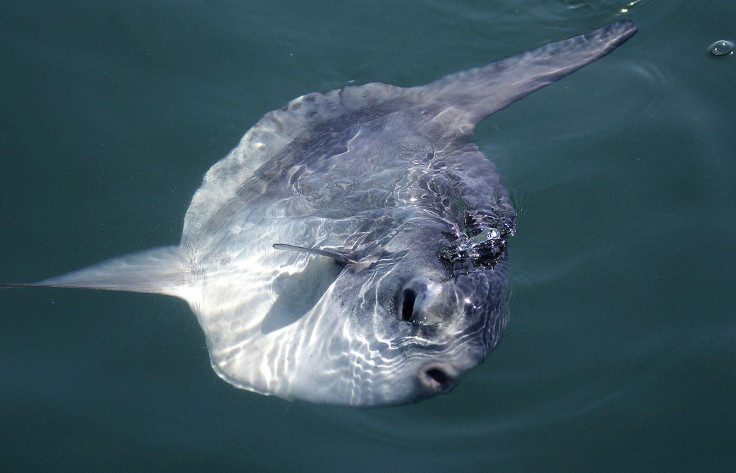 © Copyright IBTimes 2023. All rights reserved.