Rare First Edition Pokémon Card Set Heading To Auction: 'Something Of A Holy Grail'
Over the years, Pokémon cards have continued to interest fans of all ages thanks to fluctuating values and the introduction of new sets, such as 2017's Sun & Moon Series and 2019's Hidden Fates expansion. However, the first generation of cards likely remains at the forefront of most collectors' minds, and now a rare set purchased directly from Wizards Of The Coast in the U.S. in the 1990s is heading for auction.
Back in 1999, 34-year-old Nigel Brookes' mother gifted him a set of Pokémon cards in a presentation case as a reward for helping his younger brother protect his own cards. Following the gesture, Brookes kept the "rare collector's item" for 21 years, which has allowed it to increase in value, according to Lad Bible.
READ: This Man Stopped Being An Attorney To Open Pokémon Cards On YouTube
Elaborating on the backstory, Brookes said, "Jeremy [his younger brother] ran into the house showing off this new Pokémon card he had traded with the kids on the street. I knew straight away that what these kids had done is told Jeremy their cards were better and traded them with him for his cards, which were really rare."
Continuing, he added, "I found the kids and got my brother's card back, so as a present, my mum brought me this rare collection direct from the Pokémon creators in the US for about £300," which is approximately $374 USD.
Even though at the time he saw the gift as "a waste of a present" due to the fact that he did not have a genuine interest in Pokémon cards, he kept them, which he has now seen as a great decision.
"Little did I know they would be worth £35,000 now, we have kept them in the family for over 20 years and now they're going up for sale for a collector who will take care of them," he said.
READ: Gotta Find 'Em All: Rare Pokémon Card Worth $60,000 Lost In Mail
As for what's inside the set, 103 first edition cards in pristine condition will be included in the upcoming auction, which is set to take place on July 27. Auctioneer Richard Winterton discussed the set prior to the sale. Calling it "something of a Holy Grail for serious Pokémon aficionados all over the world," he stated that he anticipates that the first edition set will earn somewhere in the region of £25,000 and £35,000 ($31,555 to $44,172 USD).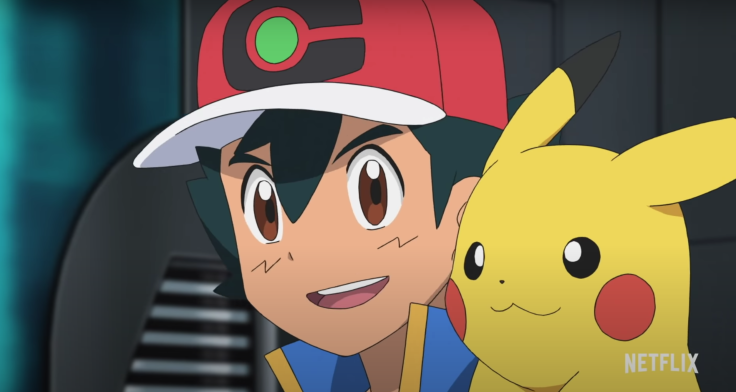 © Copyright IBTimes 2023. All rights reserved.