Ray J Claims Kim Kardashian Lied About Kanye West Recovering Their Sex Tape
KEY POINTS
Ray J alleged Kim Kardashian's claim that Kanye West retrieved a hard drive containing unreleased footage of her sex tape was "a lie"
He did not elaborate further on his comment, leaving some social media users confused
Some fans urged Ray J to just move on and let it go as he and Kardashian now have families of their own
Ray J has called out ex Kim Kardashian over claims she made on Thursday's episode of Hulu's "The Kardashians."
In the episode, the Skims founder got emotional as she alleged that ex-husband Kanye West retrieved a hard drive containing rumored unreleased footage of her sex tape, which was filmed while Kardashian and Ray J were dating in 2003 and went public in 2007, from the singer at an L.A. airport and brought it to her in New York City.
"I know Kanye did this for me, but he also did this for my kids," Kim said in a confessional in the episode. "I wanna shield them from as much as I can. And if I had the power to or if Kanye has the power to, like, that is just the most important thing to me. I'm so emotional because of it. It just means a lot to me."
After the episode aired, however, Ray J refuted her claims, writing: "All of this is a lie."
"Can't let them do this anymore. So untrue," he continued in his comment on a clip of the moment shared by Hollywood Unlocked on Instagram Thursday evening.
Ray J did not elaborate further on his comment.
His claims received mixed reactions from social media users, with some slamming him for chiming in and others appearing confused by his statement.
"[Ray J], so you still have the videos?" one asked. Another wrote, "So what's the truth? Because we know there [are] copies."
"[Ray J], so what?? True or not, we don't care. Both of you got kids now, so please stop. You didn't even have to comment at all. Let it go and show some respect to both of your kids," another Instagram user commented.
"Stop trying to still profit off an old tape of your ex. First off, it was boring as hell, nothing on it was impressive. Move on and leave that family alone," a fourth person claimed.
During the "Kardashians" episode, the KKW Beauty founder was in New York City to prepare for her "Saturday Night Live" hosting debut when the alleged new footage from her sex tape with Ray J was discussed.
Her mother Kris Jenner spoke to West about how he just hopped off a commercial flight. The rapper explained that while he was already in the area to support Kim on "SNL," he briefly returned to L.A. and flew back immediately.
Kim later showed the hard drive allegedly containing the footage to her mom and her sister Khloe Kardashian.
Kris thanked the "Donda" rapper and expressed her appreciation for "the unbelievable way he does things, and the ability to get something done."
West, however, denied paying for it, saying, "We're not getting extorted ever again."
Kim later revealed that nothing "sexual" was on the remaining tape.
West previously spoke about getting Ray J's laptop during a sit-down interview with Jason Lee for Hollywood Unlocked in January.
"I went and got the laptop from Ray J myself that night," the Yeezy fashion designer said. "I met this man at the airport, then got on a red-eye, came back [and] delivered it to her at 8 a.m. in the morning."
At the time, a rep for Kardashian confirmed that there was a laptop but denied the existence of a second sex tape.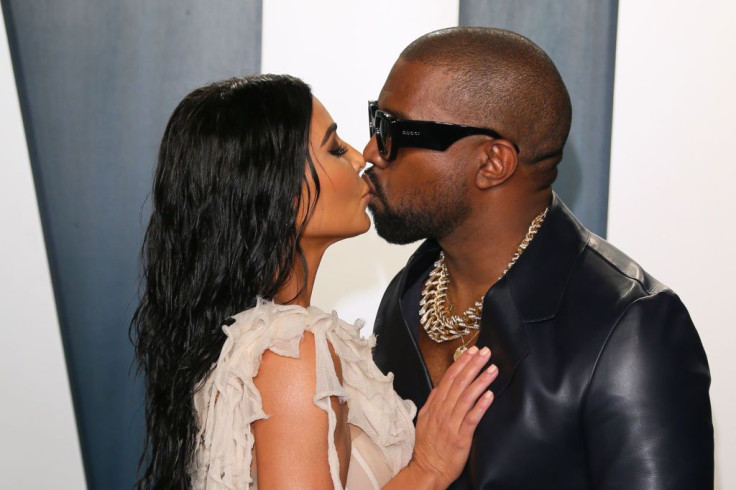 © Copyright IBTimes 2023. All rights reserved.
FOLLOW MORE IBT NEWS ON THE BELOW CHANNELS