'Real Housewives Of Atlanta' Star Kandi Burruss Speaks Out On Her Strained Relationship With Phaedra Parks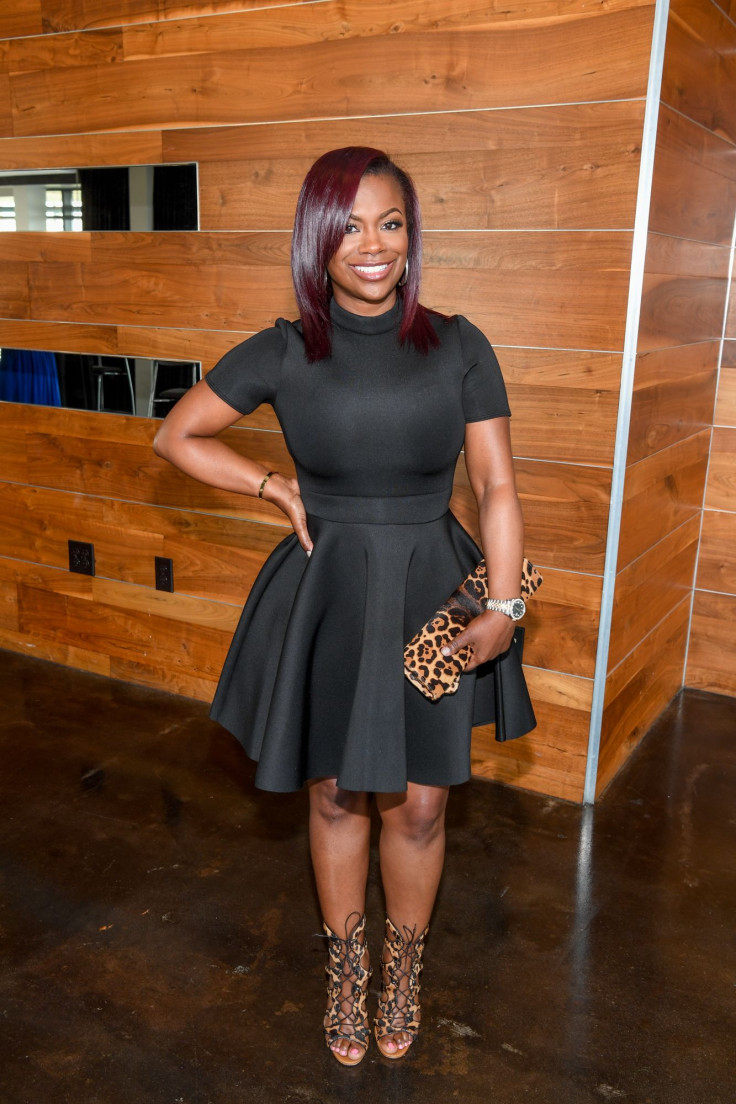 Kandi Burruss is no longer keeping quiet about her falling out with Phaedra Parks. The once friendly duos' fallout has taken center stage throughout much of the ninth season of Bravo's "Real Housewives of Atlanta," providing fans with glimpses into where the friendship went wrong.
After a particularly tense pisode of the show, NeNe Leakes — who left "RHOA" in Season 7 — appeared on "Watch What Happens Live." She was asked to weigh in on the drama between Kandi and Phaedra, siding with the Kandi Coated Nights CEO. Leakes said she was "OK with the friendship split," telling host Andy Cohen that she felt Kandi was holding back during the show. She added that she understood the mother of one taking a few digs at Phaedra, who she seemingly suggested had been a little shady.
Kandi posted a clip from the late night show with a detailed caption about the rift. She told her 4.2 million followers that NeNe "perfectly" summed up what she had been feeling for some time but not said. Kandi explained that she is "extremely loyal," but had been betrayed by Phaedra. The "RHOA" star wrote that she was being "dragged on & off camera," which was the final straw. Kandi blamed a lack of answers regarding the friendship split and an increase in the jabs both she and Phaedra seemed to be taking at one another on editing.
Kandi isn't the only one with a less than favorable opinion about Phaedra. During her own sit down with Cohen on "WWHL" Kenya Moore, who has been forging a friendship with Phaedra throughout much of Season 9, opened up about the feud between her longtime frenemy and Kandi. Kenya claimed that she wasn't "surprised" to learn that Phaedra had been spreading rumors that Kandi and husband Todd Tucker had a threesome with a "friend" of the "RHOA" cast. Additionally, the former Miss USA noted that Kandi had always been truthful in the past — at least in her experience — while Phaedra was caught "in several lies."
"You know Phaedra, she's like a slippery, greased pig, you can't catch her," Kenya said (via Daily Mail). "You just can't reel her in."
Both Kandi and Shamea Morton — the woman thought to have joined she and Todd in bed — have refuted Phaedra's claims. Shortly after the episode in which the accusations were made aired, Kandi retweeted a fan who accused the "RHOA" ladies of lying, praising the Grammy award winner for staying out of it. Shemea addressed the rumors on Instagram, sharing a picture of text referencing "a best friend" — in this case likely a reference to Porsha Williams — sitting back while someone else spreads falsehoods about you.
The drama began during a Jan. 1 episode of "RHOA." During the episode, Phaedra, Porsha and Sheree Whitfield, who returned to the series in Season 8, gathered together for a little gossip. During their chit chat, Porsha revealed that Kandi and Todd had gotten "close" to Shamea. He comment went right over Sheree's head, forcing Phaedra to step in and explain exactly what Porsha meant. Sheree was visibly shocked by the revelation, calling the entire situation "messy" and refusing to pick a side.
"That sounds like she just sorta outed her for being a lesbian," Sheree said. "So now you're rolling in the dirt with Phaedra and Kandi too? They are just airing out each other's laundry."
"RHOA" airs Sundays at 8 p.m. EST on Bravo.
© Copyright IBTimes 2023. All rights reserved.