'Real Housewives Of Atlanta' Star Kenya Moore Targets 'Snake' Amid Nene Leakes Accusations
On "The Real Housewives Of Atlanta" Season 12, Nene Leakes is still at odds with Cynthia Bailey. Viewers may recall that further strain was put on the former friends' relationship after Nene revealed someone recorded Cynthia insulting her.
Although Nene refused to identify the person who recorded Cynthia, cast members Kenya Moore, Porsha Williams, and Kandi Burruss think they know who is responsible for the malicious recording.
In a sneak peek of "RHOA" Season 12, episode 10, the trio team up to confront Nene's friend Yovanna Momplaisir. In the video, the Kenya, Porsha, and Kandi discuss their theories about the mysterious recording.
"It's really weird sitting in a group of girls that you don't know, and one of those girls is really the snake," Kenya tells her co-stars.
Porsha echoed Kenya's sentiments and revealed that she thought Nene was telling the truth when she said someone recorded Cynthia.
"Out of all the things that NeNe is, why would she come out with a story about, 'Oh, somebody recorded Cynthia talking trash?' Why would you make that up? For what? Sometimes, when the truth is bad enough, why add to it?" Porsha shared.
"[Cynthia] is not gonna deny that she said something because she was in her right to say it," Kenya added.
The former Miss USA claimed the real issue was identifying who recorded the conversation.
When Porsha attempted to go through the list of suspects, the group couldn't eliminate Yovanna. "Have we canceled out Yovanna? Are we canceling her out?" Porsha asked her castmates.
"I'm not canceling her. I don't know her like that," Kenya replied.
However, Kandi reminded the women that she already questioned Yovanna, who denied recording Cynthia. "You think she would lie? Because I've asked her multiple times," Kandi said.
"Why don't we ask her? You know, snakes get bothered when you mess with 'em, right? If you the snake. If you not a snake, you gonna lay there and be cool. So, if we ask you, you shouldn't get all bothered," Porsha replied.
Kandi then suggested that pressuring Yovanna about the recording could cause her to give up the actual culprit to eliminate herself as a suspect.
The group agreed to approach Yovanna about the subject and assigned roles for the interrogation. While Kenya was tasked with the role of playing the bad cop, Porsha was tapped as the nice cop/bad cop, and Kandi was given the role of the quiet cop.
Fans will have to wait until Sunday night to see if their plan gets them answers about the person behind "snakegate."
"Real Housewives of Atlanta" Season 12 airs Sundays at 8 p.m. EST on Bravo.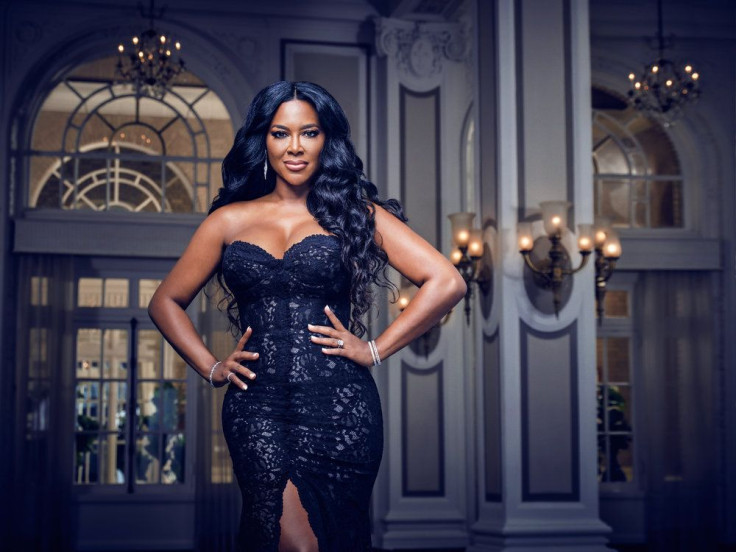 © Copyright IBTimes 2023. All rights reserved.