'Real Housewives Of Beverly Hills' Alum Camille Grammer Defends Denise Richards Amid Cast Feud
Although most of "The Real Housewives of Beverly Hills" cast has been feuding with Denise Richards, it appears Camille Grammer is rooting for the underdog in the latest season of the Bravo reality series.
Both on-screen and online, fans have seen the cast exchanging jabs with the "Bold and the Beautiful" actress after she confronted the group for discussing threesomes in the presence of her daughters, Sami, 16, Lola, 15, and Eloise, 9.
On Wednesday, Camille took to Twitter to defend Denise against her co-stars while also calling out Erika Janye for not adding to the reality series.
"As I said before, Denise is carrying this season. Even though I have no problem with EJ, I would like to see Erika bring something more [than] self-promotion. Just saying," she tweeted.
While one fan agreed with Camille, she also warned the star that Erika's team was most likely "huddling" to plan the singer's clapback.
However, Camille admitted she wasn't phased by the potential attack. "I can handle it. I have survived cancer, an awful public divorce, and my house burnt down," she replied.
During the latest episode of the "RHOBH," Denise's husband, Aaron Phypers, got into an argument with Erika while addressing the conversation that ignited her feud with his wife.
The cast previously accused Denise of "mom-shaming" them over the threesome conversation that they had in front of her daughters, but the 49-year-old denied the accusations during her confessional.
"I'm not mom-shaming. If anything, they're doing it to me. And now you're even making it worse. Stop talking about my kids," she said.
While Camille had openly defended Denise amid her feud with the cast, the actress has not used her social media accounts to address the situation.
"The Real Housewives of Beverly Hills" airs on Wednesdays at 9 p.m. EDT on Bravo.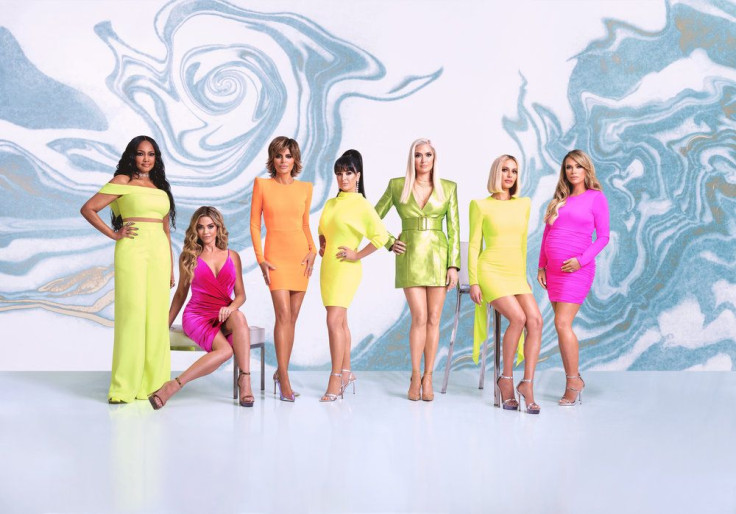 © Copyright IBTimes 2023. All rights reserved.