'Real Housewives Of NYC' Star Accused Of 'Scamming' 'Queer Eye' Designer Bobby Berk
"The Real Housewives of New York City" stars are known for their unpredictable behavior, but scamming a fellow celebrity is something that Bravo viewers may not expect from their favorite cast members.
"Queer Eye" interior designer Bobby Berk recently opened to Jenny McCarthy on her SiriusXM radio show about a time when he had a terrible experience with one of the stars of "RHONY."
During their conversation on "The Jenny McCarthy Show," Berk claimed that a certain housewife robbed his story in NYC. The Netflix star told McCarthy that he dislikes working with celebrities because some of them expect things for free.
Berk revealed one of the "The Real Housewives of New York City" cast members told him she was buying a new place and wanted his help to design her home.
"She's like, 'I want you to come in and design it all. I'm gonna put you on the show.' And you know, I wasn't on TV yet. I still kind of liked the Housewives. So, I was like, 'Oh, ok, but just so you know, I'm not doing it for free. I don't need to do it for free," he explained.
"I don't necessarily know if, like, the Housewives is really the exposure I want anyways, so I'll do it for you at cost.' And she's like, 'Ok, ok. That works,'" he continued.
During the negotiation, Berk said the "RHONY" star received a call from her husband, who tried to bully the designer into doing the job for free. At that point, Berk revealed that he refused to work with the couple.
However, when Berk flew to Los Angeles, the woman visited his NYC location and convinced his employees that the designer gave her permission to take items from his showroom.
"She came into my store the next week when I wasn't there and told my staff that I had said she could take anything out of the showroom [of] the store that she wanted to design her house for the shoot and here was her credit card, and 'If I don't bring anything back, if I like something, you can just charge the credit card,'" he said.
Eventually, Berk noticed items were missing, and the employees updated him on the situation. Although they attempted to charge the Bravo star's card, it was declined.
When the designer finally spoke to the women about how she "literally stole from [his] store," the star and her husband thought it would make for better TV if a lawsuit was filed.
"They said, 'You know what? Then let's go to court. This'll be good TV. It's easier for us just to, like, have our lawyer deal with it than it would be to actually pay you,'" Berk said.
After the unpleasant experience, Berk revealed that he is more selective with his clientele. "I need to really know you because when I first met this person, I was like, 'Oh, she's great.' But I didn't really know her, and I wish I hadn't," he concluded.
An article from Reality Blurb appears to suggest that Aviva Drescher was "The Real Housewives of New York City" star who caused problems for Berk, but the interior designer has continued to remain mum about the identity of the culprit.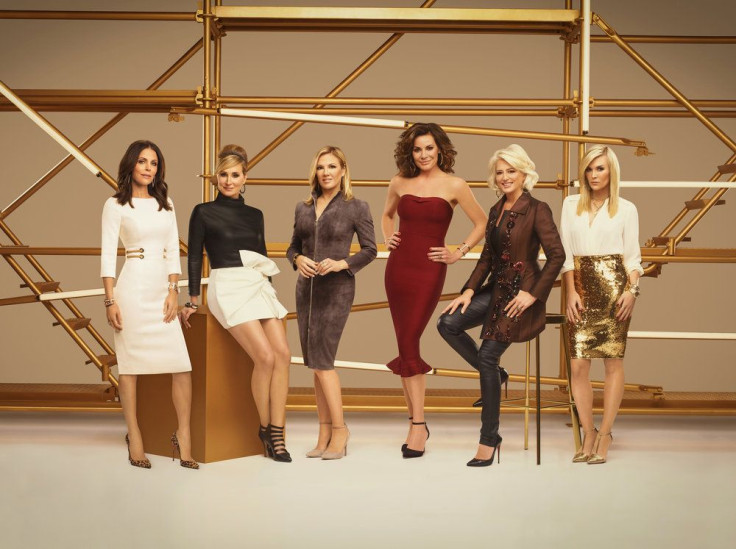 © Copyright IBTimes 2023. All rights reserved.