'Real Housewives Of Orange County' Alum Tamra Judge Wants Kelly Dodd Fired Over Racially Intensive Comments
If you fire one, you've got to fire them all -- at least that's the motto Tamra Judge seems to be taking when it comes to the recent firing spree Bravo has been on.
The former "Real Housewives of Orange County" star did a Q&A with her Instagram followers on Tuesday and candidly answered a question regarding her former costar Kelly Dodd's status on the show.
"Do you think Kelly should be fired for her racist statements coming to light?" one fan asked.
"Yes I do," Tamra responded. "That TMZ video is disgusting!"
The 52-year-old reality star then referenced "Vanderpump Rules" stars Stassi Schroeder and Kristen Doute, who were recently canned by their show after word got out about how they treated one of the only Black cast members.
"Bravo shouldn't just single certain people out like Stassi & Kristen," she continued. "There should be zero tolerance at this point."
The video Tamra is referring to was taken back in 2016 when TMZ cameras caught a seemingly highly intoxicated Kelly talking about her dislike of Black men.
"I don't like black guys," she said. "I don't even know any black guys."
The 44-year-old reality star apologized after the incident telling the outlet, "I am truly embarrassed. There is no excuse for bad behavior or comments that offend anyone. That video does not represent who I really am and I apologize for acting irresponsibly."
While an apology is a good first step at correcting one's actions, an apology didn't save Stassi, Kristen, or the other two cast members who were fired. So it makes sense that Tamra would question the network about Kelly's continued relationship with them.
Kelly isn't the only Bravo star who has done some questionable things but hasn't been fired. Jax Taylor of "Vanderpump Rules" has faced a lot of criticism since his co-stars got the boot because the 40-year-old has had his fair share of offenses both on and off-camera. Unlike Kelly though, he has had to reap some of the repercussions.
During a recent episode of the "Daily Popcast" podcast, Lance Bass revealed that he had to cut his business ties with Jax, who he launched the beverage mixer company Just Add X with.
"He's stepping down from Just Add X, which you know, we have to," the former 'N Sync member added. "You know, we can't be involved and associated with any of this going down. We have to do the right thing."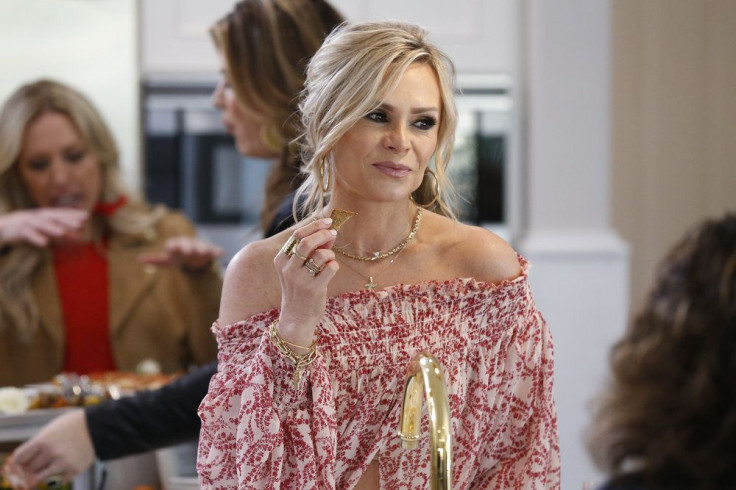 © Copyright IBTimes 2023. All rights reserved.