'Real Housewives Of Orange County' Season 11 Spoilers: Vicki Decides To Try To Salvage Friendships In Episode 3 [RECAP]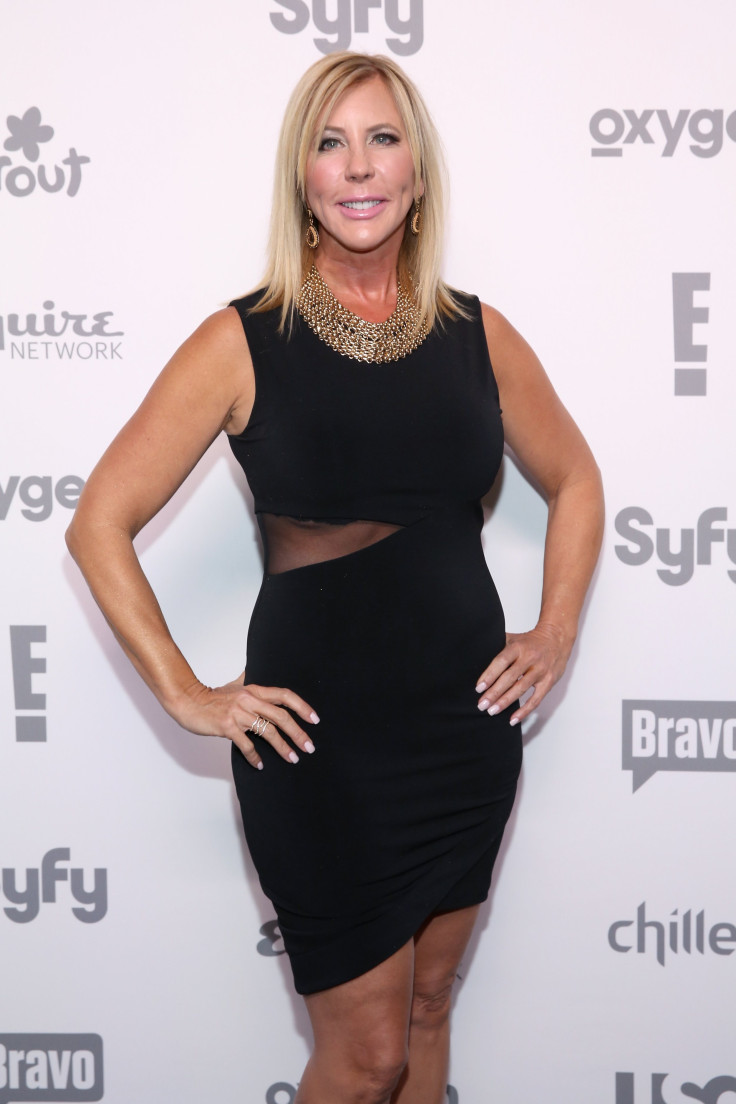 Vicki Gunvalson is doing something she rarely ever does in Season 11 of Bravo's "Real Housewives of Orange County" — admitting she was wrong. The insurance tycoon and self-titled "O.G. of the O.C." has been ostracized by her co-stars following her involvement in ex-boyfriend Brook Ayers' cancer faking scheme and it seems it's finally starting to get to her.
During episode 3, Kelly Meza-Dodd, the newest addition to the "RHOC" Season 11 roster, gives the girls a taste of her laid back beach lifestyle. She throws an elaborate party complete with sun, sand, and plenty of booze to go around. Everyone on the "RHOC" cast attends — including Shannon Beador, who was rubbed the wrong way by Kelly during both encounters with her in episode 2. Vicki arrives fashionably late and receives a less than warm welcome from her former gal pals. She apologizes for her daughter Briana's absence, explaining that she's not feeling well at the moment, before making nice with Heather Dubrow and Tamra Judge.
After engaging in a few moments of small talk with Heather, Vicki and Tamra sit down for a much needed chat about their friendship. Tamra explains her position, revealing to Vicki that everyone in the group is feeling much the same after the events that unfolded in Season 10 with Brooks. She urges Vicki to come clean once more — reminding her that she once admitted to lying about her exes cancer — but her efforts are futile. Vicki once again brings up the now infamous sympathy casseroles she was hoping to receive before shirking the blame entirely. She tells Tamra she's certain that her, Heather, Shannon and Meghan King Edmonds plotted to take Brooks down, which Tamra obviously finds laughable.
Episode 3 comes to a close before the former besties find resolution, but it seems fans shouldn't give up hope. The show will pick up right where this one leaves off, at Kelly's modern and beautiful home. Vicki is slated to sit down with Shannon and the rest of the gang to see if their friendships can be salvaged. Naturally some will be less willing to give the relationship a second chance.
"RHOC" airs Mondays at 9 p.m. EDT on Bravo.
© Copyright IBTimes 2023. All rights reserved.