'Real Housewives Of Potomac' Star Monique Samuels Slams Ashley Darby's Drinking Accusations
After a scary car accident, "The Real Housewives of Potomac" star Monique Samuels was accused of drunk driving and battling a drinking problem by fellow cast member Ashley Darby. Following the airing of the Sunday night episode of the Bravo reality series, the mother of two denied there was any truth to her co-star's claims.
During episode 7, "Blue Skies and Blue Eyes," Monique told Ashley she fell asleep at the wheel but woke up just in time to drive her car into a ditch and avoid running into a tree. However, Ashley later told their castmates Monique had four martinis for lunch before she drove home.
"I don't know [if she has a problem]," Ashley said during the episode.
Later on, the cast began to speculate about whether Monique actually had a drinking problem when they saw her consuming alcoholic beverages during their group trip.
While appearing on "Watch What Happens Live With Andy Cohen," Monique suggested there was a reason why her castmates had the tendency to focus on her behavior. "They're on anything I do. Like, they're obsessed," she told the host.
Despite enjoying a few adult beverages on the trip, Monique denied having a drinking problem. "Of course not, no," she told Cohen.
Monique also spoke to People and revealed she was perfectly capable of driving ahead of her car accident. "I do not have a drinking problem, was not drunk that day, and would never get behind the wheel if I was intoxicated."
The star insisted she would admit if she was wrong but denied struggling with alcohol abuse. "If I had been drunk, and I really did have a problem with drinking, I would say, 'Yeah, I have a problem, I made a mistake,'" Monique explained.
"But people are wanting me to own something that really isn't my issue. It takes away from people who are actually fighting for their lives, dealing with alcohol addiction," she added.
Rather than being drunk from her drinks at lunch, Monique revealed she actually had a long day which started at 4 a.m. The star explained that between running a business, parenting two children, and dealing with the aftermath of her miscarriage, which happened two weeks prior to the car accident, she felt exhausted.
Even though she admitted to drinking at lunch, Monique insisted she didn't get into her vehicle until about "another hour or so" after consuming alcohol. During that time, she went shopping while "drinking from a bottle of water."
Monique, who suffered from whiplash and a mild concussion due to her accident, revealed she was hurt by Ashley's "lies" and couldn't continue a friendship with her co-star going forward.
"The Real Housewives of Potomac" Season 3 airs Sundays at 8 p.m. EDT on Bravo.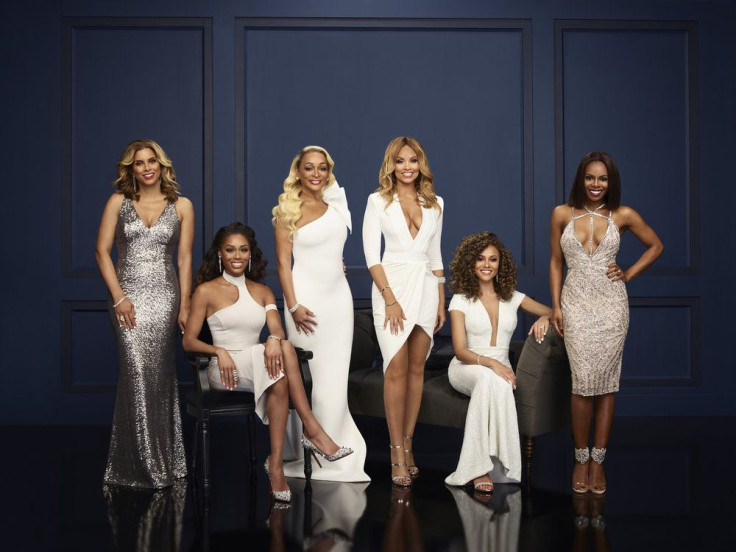 © Copyright IBTimes 2023. All rights reserved.