This Is The Real Reason Why Tom Hanks Loves Crashing Weddings [Watch]
Tom Hanks is a pretty amazing person, but there's one thing that is his guilty pleasure and that is crashing weddings. In fact, he says he has a reason for doing what he does.
"It's my ego, unchecked," Hanks joked to Seth Meyers on Tuesday's "Late Night with Seth Meyers," when asked why he shows up at weddings "invited or not."
"I just can't help but think 'what would these people like more than anything else to remember this magic day of days? Oh I know, me!'" added Hanks. Immediately, Meyers brought out pictures of Hank's best wedding-crasher moments. Some of them were from the early 2000s, and there were a few where it was intentional, per New York Post.
One of his most famous wedding crashing incidents was when Hanks was filming in Italy for "Angels and Demons." On the same day that they were shooting at the Pantheon, it was booked for a wedding as well.
"This limousine pulled up, and it was the bride and the groom trying to 'get me to the church on time,'" Hanks said, singing the last phrase.
"And they couldn't do it because we had all this stuff going on. It was like, 'Uh, how do we fix this?' So, like a stalker, you know, 'Hey miss, miss, miss!' — I knocked on the window, I said, 'Hey listen, we have a thing, but would you do me the honor of escorting you to your bridal altar?' So we did it!"
But that's not the only time Hanks has crashed a wedding party. Recently, he photobombed a huge bridal party!
"Rita and I, we were going out for a walk somewhere on our day off, and just as we were getting to our car, this wedding party was coming out to get into the biggest cocktail booze-cruise bus I had ever seen," he said.
"I mean, look … there are less Pittsburgh Steelers than there are bridesmaids in this photograph. And we said … 'Oh, the matching dresses, it must be bridesmaids! Well if the bride comes out, I'd jump out and take a picture.' Well, she shows up, so yes, I crashed their wedding photo."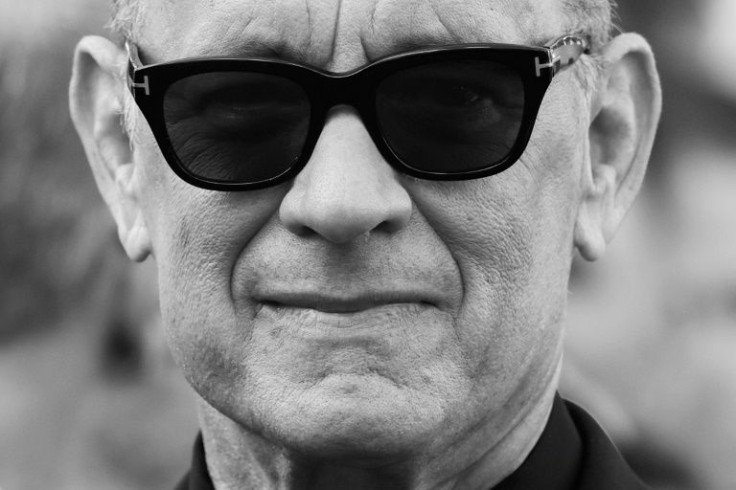 The "Forrest Gump" actor last surprised a Pittsburgh bride in March as they were getting ready to leave for the ceremony, according to People.
Hanks' latest movie, "Elvis," also starring Austin Butler as the iconic singer, opens in theaters Friday. In the movie, Hanks plays the musician's infamous manager, "Colonel" Tom Parker.
© Copyright IBTimes 2022. All rights reserved.
FOLLOW MORE IBT NEWS ON THE BELOW CHANNELS