Reality Behind Julia Roberts, Danny Moder Getting Divorced After Christmas, Strained Marriage
Julia Roberts fans can heave a sigh of relief, as fake news spreads false news, this time about her impending divorce with hubby Danny Moder. Gossip Cop, while debunking rumors about the actress impending divorce with Moder, said their marriage is definitely not on the rocks.
Star, another tabloid had unverified reports or rumors rather, stating that Roberts and Moder are heading for divorce post Christmas, quoting an insider who said that the actress will likely file for divorce after Christmas, as she doesn't wasnt to spoil the party. The magazine contends the couple is at war over "who carries most of the load" when it comes to their children.
The tabloid which recently reported, the two to have finally decided to end their 16-year marriage, after years of tension between them, quoted the insider as saying, "Julia and Danny stay clear of each other. They don't get along and have nothing in common besides the kids. They put on a front for the kids' sake, but even then things are strained." But, the truth seems to be exactly the opposite. Roberts had herself confirmed that her marriage is as strong as it's ever been, so the unreliable tabloid clearly has no insight into the actress's personal life. The source contents the divorce could get nasty as Roberts will "want to protect her $300 million, and she'll want to keep the house and take the kids too."
"Julia knows it might not be good for her image, but she can't live like this anymore," Star reported quoting the source.
However, the premise of the story is completely false. In an interview with Gwyneth Paltrow last month, Roberts had opened up about her marriage and how her life changed instantly after she met Moder.
"I think that first kind of real 'seismic shift' was meeting Danny, getting married to Danny. That was the first like, my life will never be the same in the most incredible, indescribable way," E! News reported, according to Roberts.
While speaking about what it was about Moder that changed her life, she said, "He truly, to this day, to this minute is just my favorite human. I'm more interested in what he has to say or his point of view just than anybody. Really, we're so lucky in that way. We just really, really like each other and we just enjoy each other's company."
"We've been married for 16 years, we've been together for 18. It just gets deeper, it just gets more complex...you're young and you fall in love and go, 'Yeah, we're going to get married and we're going to build a house and will have kids,' and all these things that we all kind of dream of, but you don't know if you're going to like the same couch and you don't know if he is going to want to get patterned towels," she added.
Roberts went on to say that their marriage for 16 years is special because they "really like each other and we just enjoy each other's company." She even added, "He's the best decision I've ever made."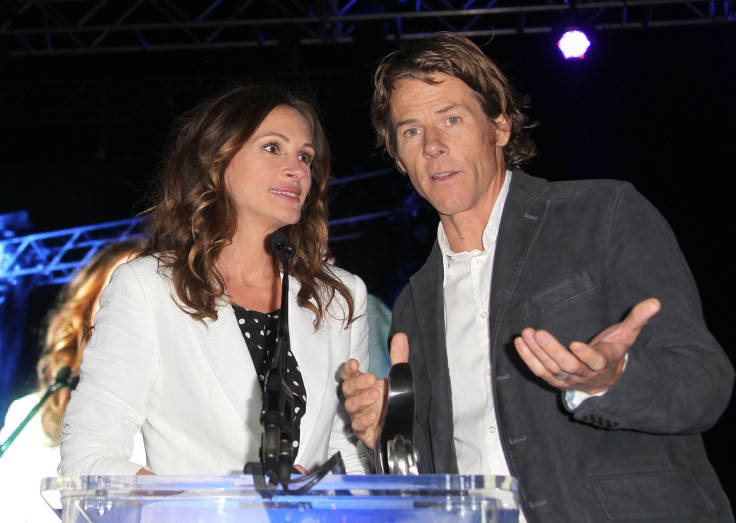 She also featured in the cover of Harper Bazaar's November edition in which she spoke about the false reports about her relationship with her husband.
"It can still hurt my feelings, because I'm so proud of my marriage. We just celebrated being married for 16 years this Fourth of July, and there's so much happiness wrapped up in what we've found together," the actress said.
Last year, Gossip Cop had debunked a similar story, claiming Roberts was "moving on" from her husband. The magazine had stated that their marriage was falling apart and they were going to announce a "$225 million divorce."
Now, this is something that Roberts fans who love to hear.
© Copyright IBTimes 2023. All rights reserved.