Reality Star Who Made $200K Selling Farts Pivots Into NFT Space
KEY POINTS
Stephanie Matto said her bottled fart business did well but also led to a health scare
Instead of abandoning her business, she now sells farts jars as NFTs
The reality star is confident her new venture in the NFT space will be successful
Stephanie Matto, the American reality star, YouTuber and TikToker, who made headlines when she raised around $200K selling her farts in Mason jars, is now selling the fart jars as Non Fungible Tokens (NFTs).
Matto's decision came after a health scare and a realization about the financial potential of NFTs.
While the idea of selling farts in jars is unique, it took a toll on Matto's health and she ended up being hospitalized trying to keep up with the demands of her business. Now, instead of abandoning her booming venture, the former "90-Day Fiance" reality star said she will sell her farts as NFTs.
After a visit to the ER on Christmas Day because of heart attack-like symptoms, doctors diagnosed Matto with severe gas pain and told her that her "activity" is causing harm to her body.
"I had to rethink my business model because I knew that selling my farts in this way was just not something that was physically sustainable for me," she told Business Insider.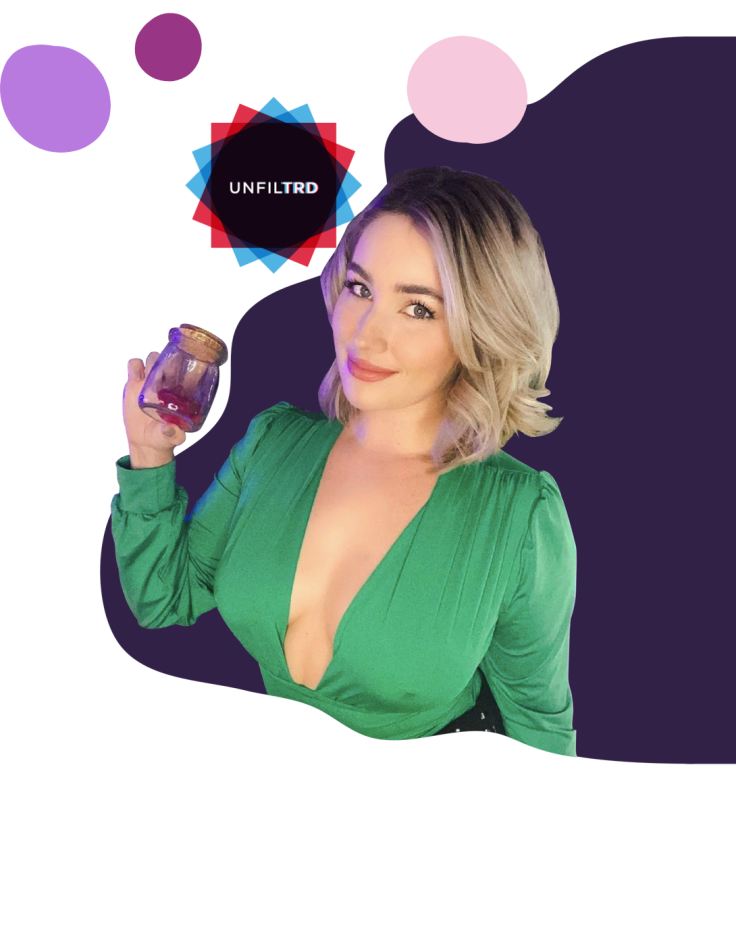 Interestingly, when a digital artist reached out to her and recommended transforming her bottled farts into a unique NFT artwork, she said she immediately agreed since she believes she has a "very creative mind" in terms of making money.
On Jan. 5, she launched Fart Jars NFT that retails for $186 or 0.05 Ethereum. The new product is highly personalized and features animations and unlockable traits, according to the reality star.
Some of the NFTs feature redeemable gifts, including signed lingerie and "extremely rare" physical fart jars. The 31-year-old influencer is confident her new venture in the NFT space will be successful, claiming she is very good at turning something "into gold."
"The more and more I worked on it, the more I realized how cool it is learning more about crypto and just the whole concept of NFT is really amazing and cool to me," the reality star relayed to Business Insider through a phone interview. "So I kind of felt like this was the direction I wanted to go in," she added.
"For the first time ever an NFT project is giving the people what they want: Fart Jars," Matto's website reads. "Combine this with the deflationary mechanics, real-life redeemable items, and utility in the form of access to fart jar extraordinaire Stephanie Matto via a private discord channel for all holders. We are certain Fart Jars will blow you away."
© Copyright IBTimes 2023. All rights reserved.