Rebel Wilson Reaches Target Weight In Her 'Year Of Health' Journey
KEY POINTS
Rebel Wilson said Sunday that she has reached her target weight of 75 kilograms
Wilson will go live on Instagram Tuesday to "share stuff" with her followers
The "Pitch Perfect" star also wants to thank her followers for their support in her weight loss journey
Rebel Wilson has successfully achieved her target weight and promised to share some tips with her followers.
The "Pitch Perfect" star, who has been documenting her weight loss journey on social media, took to her Instagram Story Sunday and revealed she reached her goal weight of 75 kilograms (165 pounds) with a month to spare. Wilson, 40, shared a snap of a scale with the number 74.6 on it.
"Hit my goal with one month to spare! Even though it's not about a weight number, it's about being healthy, I needed a tangible measurement to have as a goal and that was 75kg's," she wrote.
Wilson also announced that she plans to hold a live stream soon, teasing some surprises for fans.
"I wanna go live on Insta on Tuesday night when I'm back in US to share stuff with you guys and thank everyone for their support," she wrote. "Sooo until then... 6pm NYC time."
Wilson celebrated Thanksgiving at "the top of the Alps." She shared photos and videos of herself having a blast during the holidays while posing in the snowy landscape.
Earlier this month, Wilson said she had already lost 40 pounds and revealed that what helped her shed extra pounds was the change in her diet. The actress said she used to eat a lot of carbohydrates but switched to consuming more protein.
"Before I was probably eating 3,000 calories most days, and because they were normally carbs, I would still be hungry," Wilson told People.
"So, I've really changed to eating a high-protein diet, which is challenging because I didn't use to eat a lot of meat," the Australian actress continued. "I eat fish, salmon, and chicken breast."
But while she follows a strict diet, Wilson allows herself to indulge every now and then.
"It doesn't mean every week is a healthy week," she shared. "Some weeks are just write offs, and there's nothing you can do about that."
Her new posts come nearly a year after Wilson announced that 2020 will be her "year of health."
"Okay so for me 2020 is going to be called 'The Year of Health,'' she wrote on Instagram on Jan. 2 alongside photos of her working out and having fun at the beach, adding, "So I put on the athleisure and went out for a walk, deliberately hydrating on the couch right now and trying to avoid the sugar and junk food which is going to be hard after the holidays I've just had but I'm going to do it! Who's with me in making some positive changes this year?"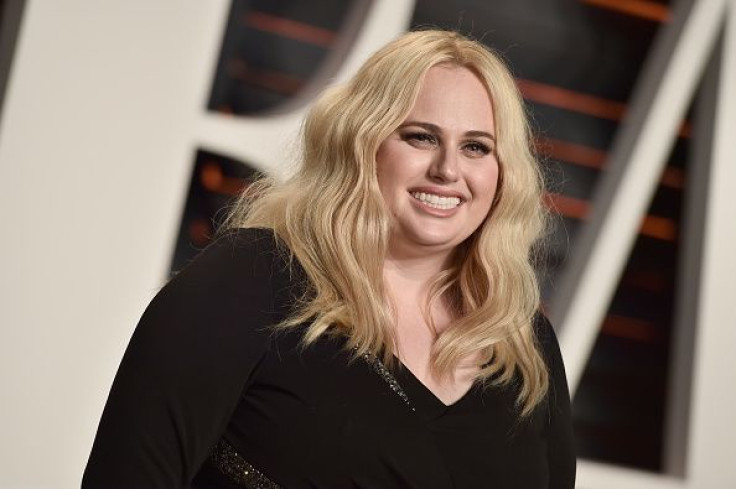 © Copyright IBTimes 2023. All rights reserved.