Record Number Of African Migrants Crossing Over To US Through Mexico Border
5,800 African migrants crossed Mexico border in 2019
Their number has steadily increased since 2007
Migrants experience racism during travel
A record number of African migrants are heading to the U.S. through the Mexico border according to recent data from the federal government. In 2019, the number of African migrants headed to the U.S. - Mexico border has more than doubled to 5,800 as compared to 2018, Los Angeles Times reported. Last year the number was 2,700.
The number of migrants has steadily risen since 2007 when the Mexican government began including migrants from African countries who have contacts with immigration officials in their annual migration reports. That year the number of African migrants entering the U.S. through Mexico border was only 460.
Guerline Jozef, the director, and co-founder of the Haitian Bridge Alliance, an organization that helps black migrants from all over the world, was caught off-guard by the number of black migrants at the Mexico border when she got a call about a group of Haitian migrants in Tijuana.
She visited the migrants in Tijuana and stayed there for a month, during which she counted 400 black migrants from Haiti, Congo, Cameroon and Sierra Leone.
"At the time, honestly, I did not believe it," Jozef said, adding that she was confused why the migrants had not taken the more traditional route. "Now, almost four years later, we have thousands and thousands of black migrants."
According to Jozef, the journey for these migrants isn't easy, as they face racism and discrimination. Many of them are robbed and beaten and have little or no access to legal services.
This summer the migrants faced additional problems as they were not issued transit visas by the Mexican government and were instead asked to apply for residency or a visa in Mexico. Jozef believes that the plight of these people has mostly been left out of U.S. immigration conversations.
"Even within the immigration movement, you see a lack of visibility of black narratives with what is happening at the border," she said.
Rebecca Alemayehu, a California-based immigration lawyer who represents African asylum seekers said that staying in Mexico was not an option for the African migrants as it was not safe for them there.
"The African migrants have actually camped out in front of the immigration building there because they literally have nowhere else to go," she told Los Angeles Times. "A lot of them are getting robbed, beat up and mistreated there."
However, the U.S. elected officials have started taking note of the plight of the African migrants. The Congressional Black Caucus visited these migrants at the border in November and the migrants shared their stories, including the mistreatment and discrimination they faced during their travels.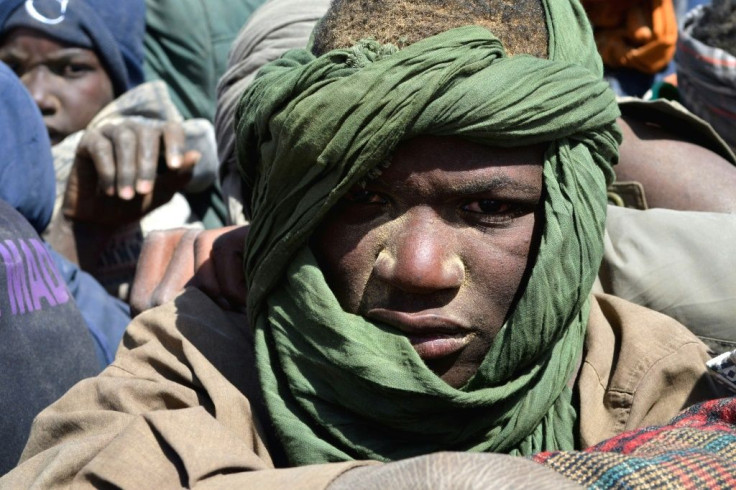 © Copyright IBTimes 2023. All rights reserved.
FOLLOW MORE IBT NEWS ON THE BELOW CHANNELS