Red Sparrow vs. Black Widow: 3 Similarities Jennifer Lawrence And Scarlett Johansson's Spies Share
When the "Red Sparrow" trailer came out, Marvel fans felt it looked a little too familiar. Jennifer Lawrence's KGB double agent seems to have a lot in common with Black Widow, Scarlett Johansson's KGB double agent.
"Red Sparrow" follows Dominika Egorova as she is forced to join a secret intelligence service that trains young men and women to use their sexuality to gather government secrets. She's one of the best in the program, but her loyalties are tested when a CIA agent tries to convince her to trust him.
That's pretty familiar to Black Widow fans. Let's look at the similarities:
Sparrows And Widows: In both stories, the Russian government takes young girls and trains them to be killers. They become elite assassins and use their sexuality to manipulate men. In Marvel Comics, this program was called the Red Room. In the new movie, it creates Sparrows.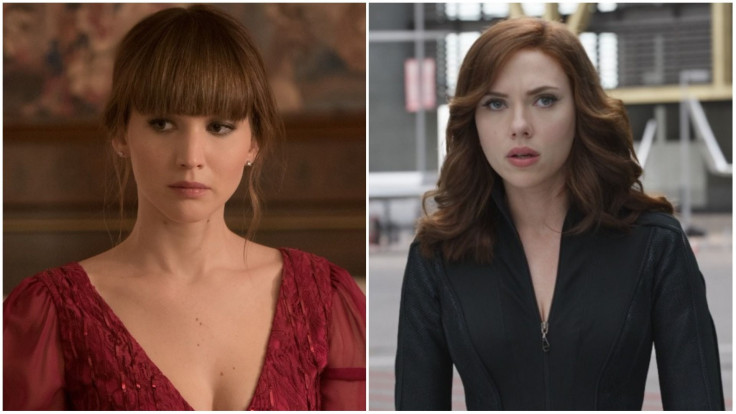 Ballet: Black Widow was a highly trained ballerina. Even the movies have alluded to Nat's past with ballet in flashbacks. However, her dance training happened while she was in the Red Room. For Dominika, spy training comes after an injury ends her ballet career. It becomes the only option to help sustain her family.
Double Agents: The women don't stay loyal to Russia. Black Widow became an agent for S.H.I.E.L.D. while Dominika ends up giving information to the CIA.
Director Francis Lawrence has heard about the Black Widow comparisons, but he assured audiences that it's a different story.
"There's people who think it's very similar to the Black Widow story. This is not pulled from Black Widow, this is pulled from 'Red Sparrow' [the novel the movie is based on], you know, it's just like written by a guy who was in the CIA [Jason Matthews]," Lawrence told ScreenRant in January.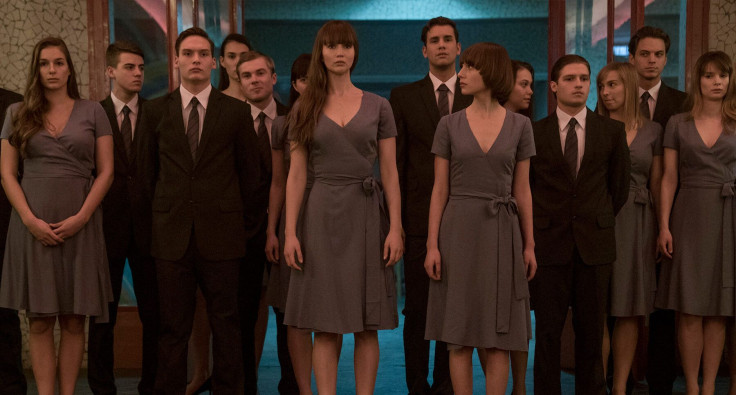 "It's like, his references are coming from a very very different place from that. But there'll always be that. People like to put things in boxes, and I think is a really unique film. This is a thriller, it's not action, again it's not gadgety. It's a hard-R. There's violence, it's a bit perverse, it's suspenseful, a lot of intrigue. It 's a very different kind of spy film," the director added.
While there are similarities, "Red Sparrow" isn't a Black Widow movie. Dominika isn't a brutal fighter. The focus is using sex to get information, and it happens in a much more graphic way than it ever would in anything from Marvel.
Fans will get to see the differences even more clearly when the "Black Widow" movie hits theaters. Though Marvel hasn't officially added the title to the slate, several sources report that Jac Schaeffer has been hired to write the script, and Johansson has signed on to star. No release date has been set yet.
"Red Sparrow" is in theaters now.
© Copyright IBTimes 2023. All rights reserved.