Remains of Mother And Four Children Recovered, Husband Charged With Murder
The authorities in Florida claimed that they have retrieved the remains of four missing children and their mother who were allegedly killed by their father.
A second-degree murder case has immediately been slapped on the woman's husband, Marion County Sheriff Billy Woods informed NBC News.
The statement further said that the woman's body was recovered from her husband's car as he got involved in a car accident in the north of Florida state line, Brantley County, Georgia.
The woman was identified as Casei Jones, 32, whilst the children were identified as Cameron Bowers, 10; Preston Bowers, 5; Mercelli Jones, 2; and Ariyana Jones, 1.
The police believe that Michael Wayne Jones, Jr., 38, assassinated his family in their Florida house before storing the wife's body in his van and attempting to dispatch it to Georgia for several weeks. He reportedly carried the body in his van wherever he went until he crashed his van in Brantley County, Georgia.
Michael then showed detectives where he hid the remains of the children, although they hadn't been yet positively identified, the statement said.
Only Casei Jones's murder has been attributed to her husband Michael as of now barring the charge of the children's deaths. According to Woods' office, more charges "may be forthcoming."
A Sheriff's spokesman revealed that Michael sired two of the children and the remaining two were from a previous marriage of the wife. In Marion County, Woods was quoted as saying, "How someone could do this, I do not know, true evil poked its head up."
The relatives of Casei had raised a complaint about the disappearance of Casei and her four children on Saturday after they hadn't been seen in six weeks.
Police is still in the dark as to why Michael Jones eliminated his wife and her four children in such a gruesome manner. Woods assured that the police will do their best to unravel the real reason whatsoever.
The Sheriff's spokesperson also said that Michael Jones stayed in jail in Georgia and he refused to disclose more about moving him to Florida.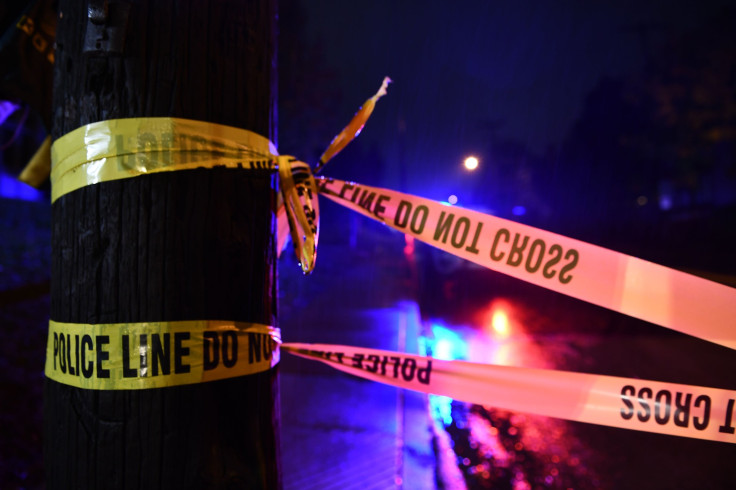 © Copyright IBTimes 2023. All rights reserved.