Remembering Inge Perkins: Hayden Kennedy's Girlfriend Was More Than A World-Renowned Climber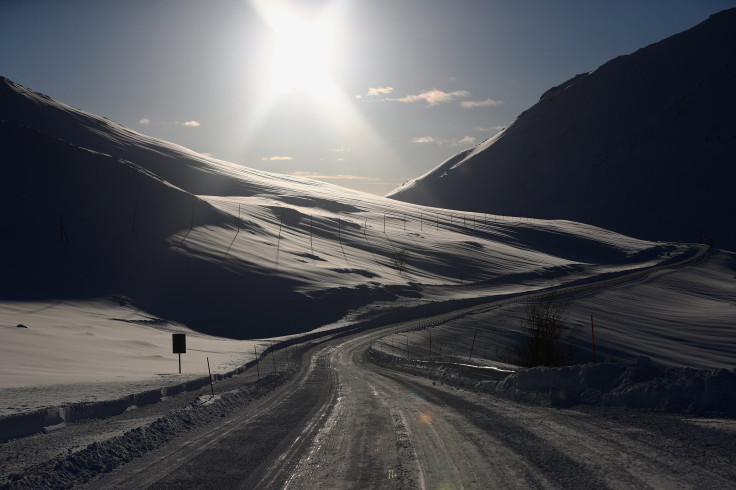 The deaths of world-renowned climbers Inge Perkins and Hayden Kennedy on Saturday during a backcountry skiing hike in Montana's Madison Range, wrenched many a heart.
Both were swept away in an avalanche on Imp Peak, and buried under snow at the bottom of the slope. Kennedy, who was partially buried, tried to locate his girlfriend Perkins but to no avail. He later killed himself, leaving behind a detailed note on where to find her.
After her death, one of Perkins' closest friends has opened up about the deceased, who "went out of her way to express her love and gratitude for the people in her life."
In a blog titled "In Loving Memory Of Inge Perkins." Kelsey K. Sather wrote: "More than being responsible, Inge had this deep way of listening that spoke of an older-than-her-years way of moving through the world."
"She would sit in a conversation and look at you as you talked, her eyes becoming distant only to consider what you had said. This act of being present with another person, truly present, is not something easily achieved, nor frequently encountered," Sather wrote.
Sather also revealed that Perkins loved writing postcards, birthday and holiday cards, an almost forgotten art in today's times. "Many of us came to know the nourishment of Inge's words she generously gave to those close to her. She went out of her way to express her love and gratitude for the people in her life," she wrote.
The news of Kennedy taking his own life after discovering he could do nothing to save his girlfriend came as a shock to many, who were touched by their love story. However, Sather wrote that she could not blame him for what he had done.
"He loved her," she stated. "He loved her with a care that had him texting and emailing me daily to make sure everything went perfect for the party. When we had drinks the weekend before their passing, they leaned into one another, his arm around her, and they were happy. Happy and relaxed. I remember thinking, he's the one, and I had felt this immense joy for my friend who, in many ways, was like a little sister."
Perkins, 23, was born and brought up in Bozeman, Montana, and was pursuing a Bachelor's Degree in mathematics and education from Montana State University. Being a high level backcountry skier and climber, she was also working as a climbing coach.
She had already gone climbing and skiing in more than five countries and was into redpointing 5.14 sport. Among her biggest achievements were climbing long, hard routes in Colorado's Black Canyon, and firing 5.12 on 1,800-foot Mount Hooker in Wyoming, Climbing reported.
"I grew up [in Bozeman] bushwhacking around the Montana and Norwegian mountains with my parents, constantly whimpering from fear and discomfort, but always wanting to go out again," Perkins wrote on a profile for Mystery Ranch's website. "As my love for climbing and skiing grows, my dream is to intertwine the two more and more as well as use my drive to push myself in these pursuits as a means to explore magical corners of the world while sharing the excitement with others."
She had also done 5.14 sport climb, Vesper, at the Fins in Montana, and backcountry skiing a 20-mile traverse with 13,000 feet of elevation gain. She had also aced many championships in competitive outdoor sports such as bouldering, deep water soloing, and randonee.
© Copyright IBTimes 2023. All rights reserved.