'Remove Airline Passenger,' United Airlines-Inspired App, Lets You Play Airport Security Guard On Overbooked Flight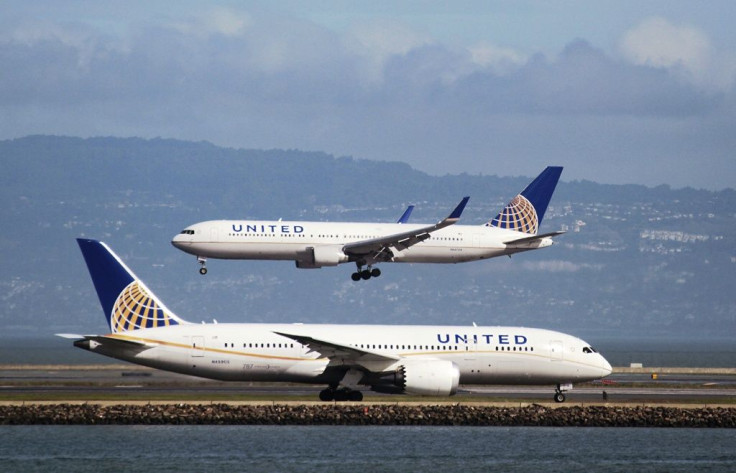 The United Airlines' passenger removal incident refuses to fade away from public memory. With leading comedians, memes and jokes trolling the airline, app developers can't be far behind.
Read: United Airlines Damage Control After Dragging Passenger Is Far From Marketing 101
A new game called "Remove Airline Passenger" is now available on the Google Play Store. The app is not available on iOS yet. The premise of the game is based on United Airlines' unceremonious removal of one of its passengers from its overbooked flight. In the game, players will take on the role of an airline security guard and force passengers off the plane. Making a pun on United Airlines, the airline in the game is called "Divided Airlines," which is described as an airline that is "known for overbooking."
Trolling the airline further, the developers state in the Features section of the Google Play Store listing that the game is so "fun and thrilling" that it "feels like removing passengers from an actual plane."
The actual game play is similar to most endless runner games such as Subway Surfer and Temple Run. Once the player is running, he/she is required to forcibly remove the passenger he/she is running past by tapping on the passenger. The goal is to remove as many passengers as possible, in spite of their being empty seats on the plane. The faster you move down the aisle removing passengers on your way, the higher score you get.
"The play rule should have been to only punch the asian doctors, not any other passengers, not even the white or black doctors," a user said, referring to the removed passenger on the United Airlines flight, Dr. David Dao.
Read: Why United Airlines CEO Met With Chinese Diplomats After David Dao Incident
The game has received enthusiastic response on the Play Store with some users leaving sarcastic comments.
You can download the game by clicking on this link.
© Copyright IBTimes 2023. All rights reserved.
FOLLOW MORE IBT NEWS ON THE BELOW CHANNELS