United Airlines Controversy: Couple Flying To Costa Rica For Wedding Allegedly Removed From Plane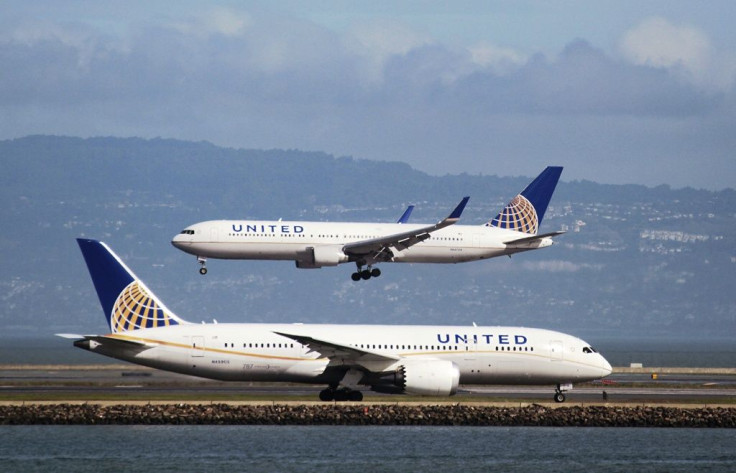 At a time when United Airlines is under radar for its approach to customer service after a video emerged last week showing security officers dragging a passenger off an overbooked United Express flight, the airline has yet again run into trouble. An engaged couple flying on a United Airlines plane from Houston to Costa Rica for their wedding were allegedly removed by a federal law enforcement officer from the flight Saturday, according to reports.
Michael Hohl, the groom and his fiancée, Amber Maxwell, boarded the United Airlines Flight 1737. Hohl said that they were the last to board the plane. He said that when he and his fiancée went to their seats, they saw a man taking a nap by spreading across their row. As they didn't want to wake up the man, the couple decided to sit three rows up, as the flight was anyway half full. Hohl said that they came back to their assigned seats after a flight attendant told them to do so, however, another official came and asked them to leave the plane, according to KHOU 11, a local news channel.
Read: United Airlines Passenger Dragged Off Plane Files An Emergency Court Request For The Airline To Preserve Evidence
Meanwhile, United Airlines said that the couple tried to sit in an upgraded seat "repeatedly" and they "wouldn't follow crew instructions." The airline said in a statement to People: "We're disappointed anytime a customer has an experience that doesn't measure up to their expectations. These passengers repeatedly attempted to sit in upgraded seating which they did not purchase and they would not follow crew instructions to return to their assigned seats. We've been in touch with them and have rebooked them on flights tomorrow."
The incident adds to the woes of the company that has received massive negative reactions from the public over its forceful removal of a passenger from an overbooked flight. The airline issued a public apology last week in the incident concerning 69-year-old David Dao. The CEO of United Airlines referred to the incident as "truly horrific" in the statement.
© Copyright IBTimes 2023. All rights reserved.