Report: iPhone, Other Apple Devices Coming Soon to GameStop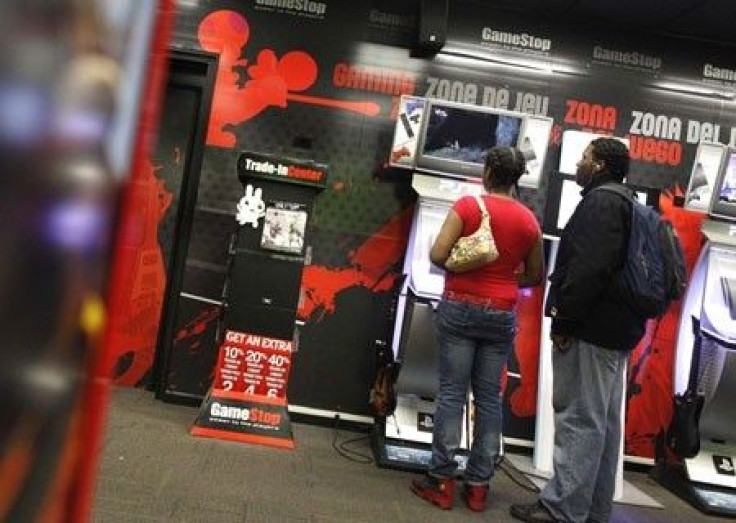 GameStop will deviate from sticking with only its traditional realm, video games, and is set to offer iOS devices according to a recent report.
The report, which comes from blog 9to5Mac, says GameStop will plan on selling iPhones, iPads and iPod Touches within the coming months. Already, GameStop has begun to accept trade-ins for iPhones, iPods and iPads at their stores. The report speculates GameStop is doing trade-ins/used products first and then will start phasing in new products.
GameStop allegedly made the announcement at a trade-show this week in Las Vegas.
In its most recent financial report, GameStop said revenue fell 3.1 percent to $1.74 billion from $1.8 billion a year earlier. Net income plunged 23 percent to $30.9 million from $40.3 million.
The video game industry has struggled to deal with the wave of smartphones. According to the most recent video game report from NPD Group, total July software fell 30 percent from last year. Hardware sales were down 29 percent. Brick-and-mortar sales suffered greatly from this change.
There is no getting around the fact that video game sales in the new physical retail channel suffered its lowest month since October 2006. Despite the very rough month, new physical retail sales are down just 4 percent year-to-date and based on seasonality trends observed over the last 10 years, which have been remarkably stable year-in, year-out, industry sales in this particular channel are poised to land in the flat to -2 percent range once the total year is completed, Anita Frazier of NPD Group said.
Many analysts, such as Wedbush Securities' Michael Pachter have pointed to the iOS devices as one reason in the declining interest of video games.
With the impending release of the iPhone 5 and the soaring popularity of other Apple devices, this move by GameStop makes sense. For Apple, getting GameStop to sell its devices is just another retailer in a long-line of both online and brick-and-mortar outlets that will increase its exposure. The company expects to sell at least 26 million iPhones by the end of the year.
The company's stock rose 3.25 percent, or 71 cents per share, in Tuesday trading.
Follow Gabriel Perna on Twitter at @GabrielSPerna
© Copyright IBTimes 2023. All rights reserved.
FOLLOW MORE IBT NEWS ON THE BELOW CHANNELS