Republican Debate 2016: Marco Rubio Down In Polls, But CNN Presidential Event Could Be His Moment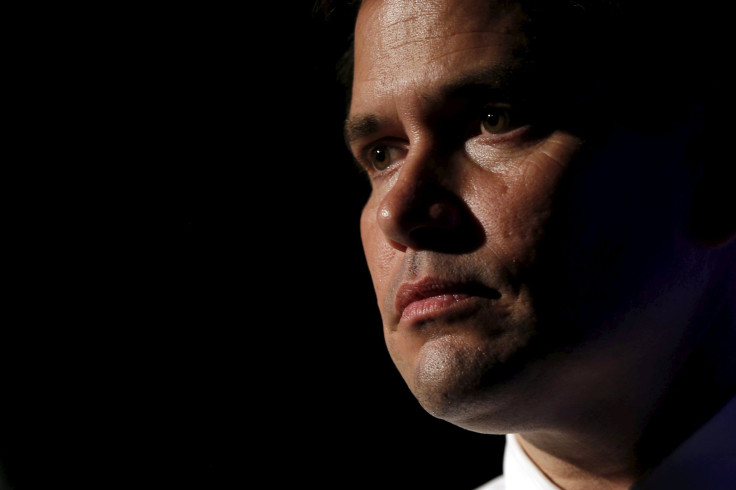 When Marco Rubio announced his U.S. Senate campaign in 2009, nobody gave him much of a chance at winning the primary race against Charlie Crist, the Republican governor of Florida and one of the most popular politicians in the state. But less than a year later, he took his party's nomination from Crist in an major upset that launched him onto the national stage and made him a GOP darling.
Rubio will find himself in a familiar place Wednesday when he stands alongside his 10 competitors during the second Republican presidential debate. He's in fifth place in an average of national polls and down 24 points in the crowded field that includes a reality TV star who seems capable of captivating voter attention in a way that no one else can and a man whose last name has been associated with the White House since 1988. But while Rubio's odds seem long for 2016, trailing in the polls has helped keep him out of Donald Trump's cross hairs, allowed him to quietly raise money and introduce his ideas to voters without too much media scrutiny, meaning Rubio could once again be poised to turn his underdog status into a victory.
"That's the narrative that the Rubio people want to put out is, 'Hey, we're not worried, this is exactly where we want to be and we're comfortable being out of the spotlight for the moment,'" said Sean D. Foreman, an associate professor of political science at Barry University in Miami.
Occupying that space has let Rubio avoid embarrassing skirmishes with Trump. Unlike like former Florida Gov. Jeb Bush and, increasingly, retired neurosurgeon Ben Carson, Rubio hasn't been the main target of Trump's mocking criticism in recent weeks. Rubio even got one of the better shots in against Trump during the first debate in August when he pointed out that Trump's bragging that he'd given money to most of his Republican competitors didn't apply to him.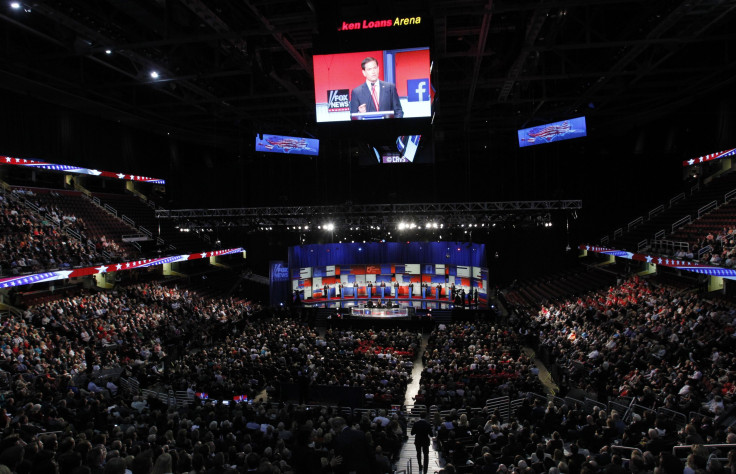 Instead, Rubio has been raising lots of cash to pull his campaign through what could shape up to be a long nomination process. At last count, his campaign and associated super PACs had raised over $27 million for the race, according to data from the Center for Responsive Politics. And, as he's courted the kinds of donors who can write and collect $5,200 checks, he's also finding a way to prove that he's a mature enough candidate to do things like negotiate foreign policy in Moscow after climbing down from Air Force One.
"He has that potential. Instead of worrying about everyone else he needs to make sure that he finds the windows where he can excel and shine," said Ford O'Connell, a Republican strategist in Washington, D.C. who worked for the John McCain-Sarah Palin ticket in 2008 but is unaffiliated with any of the 2016 presidential campaigns. "The big thing for him is that he needs to overcome this perception that he's young and not ready to be commander in chief."
Many Republicans are excited at the prospect of a Rubio nomination. Strategists and experts see him as one of the most viable candidate to take on the eventual Democratic nominee in November 2016. He regularly comes in as a second choice among likely Republican voters. His personal story of immigrant parents from Cuba who worked hard to provide a better life for their children makes Rubio's message one of optimism. And his youth maintains his ability to project that message of optimism for the future, according to GOP strategists.
"I think Marco's in the position where he should be Marco, he's in a sort of unique keyhole slot in this campaign," said Rick Wilson, a Florida Republican strategist who is friendly with Rubio but is not working on a 2016 presidential campaign. Rubio and former Hewlett Packard CEO Carly Fiorina "have an opportunity to be people that could bridge a lot of people in the GOP and bring them together. There's one raw talent in the field who isn't a crazy billionaire con artist."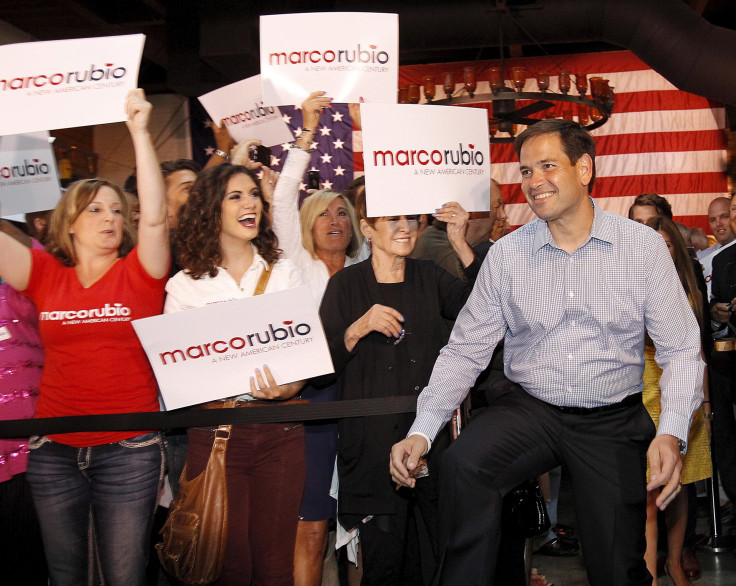 But no matter how charming you are on stage or while talking to supporters at a campaign stop, Rubio's best hope for winning the nomination may come months after the second Republican debate. The field, cut up between career politicians and the more established political class -- of which Rubio is a part -- will pare down over time. As that happens, Rubio's breakthrough moment could come when he pulls in supporters from the candidates that drop out. Unless he can pull off a performance on stage that wows the audience in a way he hasn't before -- a historically rare occurrence for debates, which are generally known for being non-impactful on voting tendencies -- then Rubio's challenge is to stay the course and wait out his competition.
"Who's not discounted other than Trump at this point? Even Jeb is kind of getting stepped on. Walker -- who seemed early on to be a hot prospect -- his numbers have dropped. It's, in a sense, Trump sucking all the air out of the room," said Stephen Craig, a professor of political science at the University of Florida. "It's just hard for anyone to overcome that right now. Time has to pass. Things have to happen. [Rubio] needs to be -- what he wants to be, I guess -- is the last man standing."
Follow me on Twitter:@ClarkMindock
FOR FREE to continue reading
✔️ Unlock the full content of International Business Times UK for free
offer available for a limited time only
✔️ Easily manage your Newsletters subscriptions and save your favourite articles
✔️ No payment method required
Already have an account? Log in
© Copyright IBTimes 2023. All rights reserved.