Republicans Against Trump: Hawaii's Beth Fukumoto Leaves Party For Tolerating 'Racism and Sexism'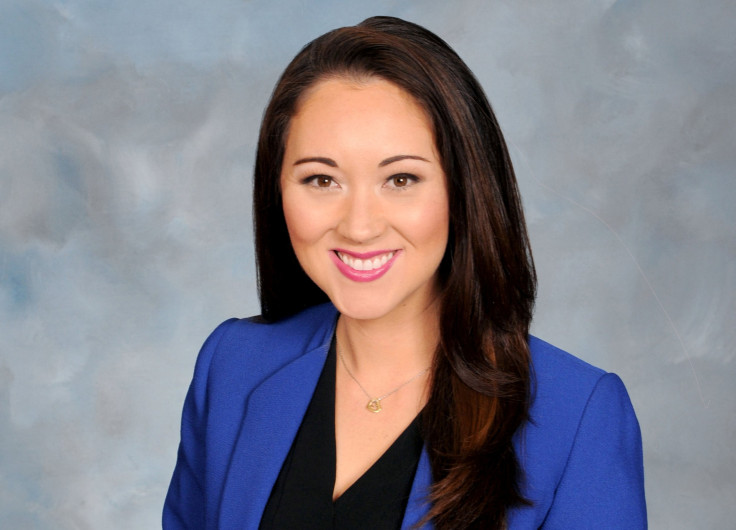 Rep. Beth Fukumoto, who served as the Republican leader of Hawaii's House of Representatives until being demoted for calling out President Donald Trump, resigned from her party Wednesday.
Fukumoto, 33, who was the youngest Hawaii lawmaker to be the state's House minority leader, will now try to become a Democrat, NBC News reported Wednesday. Trump's presidential campaign rhetoric in which he frequently marginalized Muslim and Mexican communities caused the Republican Party to become a political group that tolerates "racism and sexism," Fukumoto wrote in a letter announcing her resignation Wednesday.
Read: Hawaii Mosque Receives Threatening Messages Amid New Trump Travel Ban
Republican lawmakers in Hawaii stripped away Fukumoto's position as House Minority leader one day after she addressed participants of Hawaii's Women March in January and said Trump's remarks about women and minorities on his campaign were "unacceptable."
"This party has chosen to be Trump's party. The Hawaii Republican Party is the party of Trump. Especially the things he says about minorities, if the Republican Party doesn't contradict them I do think it's going to hurt," Fukumoto told local reporters Thursday.
Fukumoto, however, has received an outpouring of support among her constituents about her decision to leave the Republican Party, with more than 70 percent of hundreds of letters from citizens applauding her for the move, according to Reuters. Fukumoto's resignation Wednesday caused her to become the only Independent in the state's House of Representatives.
Fukumoto, the granddaughter of a Japanese-American grocery store owner, reportedly became convinced that resigning was the clear choice when Trump and his Republican supporters failed to condemn the internment of roughly 120,000 Japanese Americans during World War II while promoting a Muslim registry. Creating a registry for immigrants from Muslim countries would be legal and "hold constitutional muster," Republican Kansas Secretary of State Kris Kobach told CBS News on Nov. 17, citing the internment of Japanese-Americans and security measures put in place after the Sept. 11, 2001 terrorist attacks where non-citizen male U.S. residents over the age of 16 from countries considered as military threats had to register with government offices.
Hawaii was the first state to take legal action against Trump's second attempt at banning citizens from Muslim countries from traveling to the U.S. Earlier this month, state attorneys filed a 40-page request to a federal judge saying the executive order was unconstitutional under the First Amendment because it discriminated against Muslims, NBC News reported.
© Copyright IBTimes 2023. All rights reserved.