Republicans Believe Black People Are Too Dumb, Lazy To Succeed: Study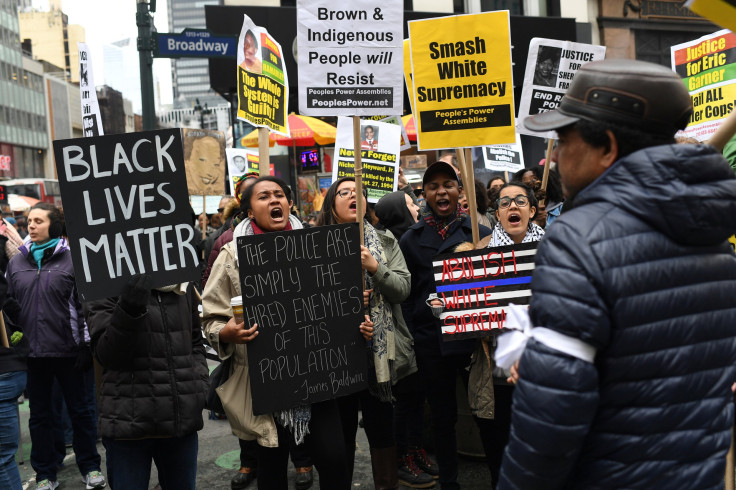 Race relations throughout the country have been a hot-button issue following the widely-covered police shootings of unarmed black men in recent years and the subsequent rise of the Black Lives Matter movement and protests around the nation. Some have even blamed the latest presidential election's outcome on race and the divide between African-Americans and whites.
And so it follows that when it comes to race in America, Republicans and Democrats appeared to have very wide beliefs when it comes to reasons why some African-Americans have been mired in poverty.
Read: Conservatives More Attractive Than Liberals
In fact, the views between Republicans and Democrats have somewhat widened over the past seven years, the latest General Social Survey conducted by the National Opinion Research Center at the University of Chicago showed last week.
The study found increased gaps when it came to how Republicans and Democrats viewed African-Americans as lazier and less intelligent than whites.
The most glaring and partisan result came from this question: "On average, blacks have worse jobs, income and housing than white people. Do you think those differences are because most blacks just don't' have the motivation or will power to pull themselves out of poverty?"
All told, 55 percent of Republicans agreed with the above statement compared to 26 percent of Democrats. Responses from members of the GOP were technically down from 60 percent from 2010 and equaled that of 1996's results, but the latest survey found a major increase in the gap between Republicans and Democrats, according to the Washington Post on Friday.
In 2010, 32 percent of Democrats agreed for a 28 percent difference, but the newest results showed a 29 percent difference between Republicans and Democrats.
Furthermore, when focusing on whether African-Americans were "lazier," another prominent and nearly record-tying gap was found and largely remained steady from 2010's results. Forty-two percent of Republicans agreed compared to 24 percent of Democrats in 2016, while 47 percent of Republicans and 28 percent of Democrats agreed in 2010.
Read: Stem Cell Research Could Lead To Cancer Cure
Each number based on perceived laziness of African-Americans was down since 1996, but the gap between party members had increased starkly. More than 20 years ago 53 percent of Republicans and 46 percent of Democrats agreed, respectively, a relatively tiny seven percent difference compared to today's 18 points.
When it came to intelligence, an even bigger gap opened. Twenty-six percent of Republicans and 18 percent of Democrats believed African-Americans to be less intelligent than whites, and an eight-point gap that increased compared to 2010, while there was barely any break in 1996.
© Copyright IBTimes 2023. All rights reserved.