Reserve Bank Of India Raises Key Interest Rate Amid High Inflation, Tapers Emergency Measure Aimed At Propping Up Rupee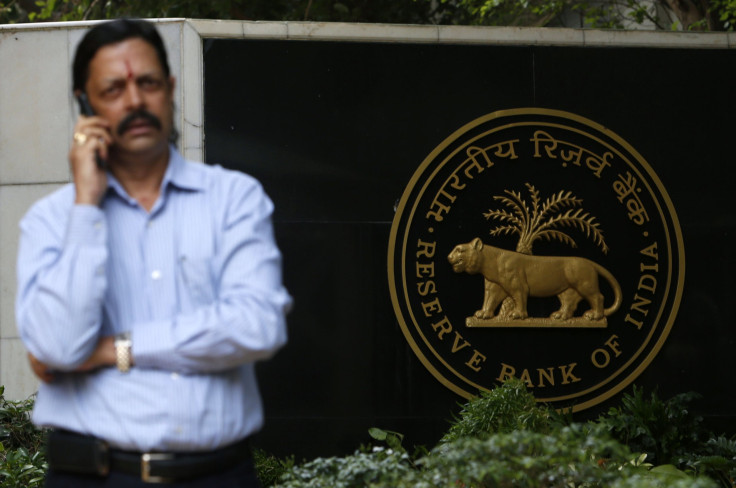 India's central bank raised a key policy interest rate on Tuesday, in line with expectations amid soaring inflation, but eased a liquidity-tightening measure it had introduced in July to halt the depreciation of the rupee in the foreign exchange market, and warned that inflation is likely to remain high in the months ahead.
The Reserve Bank of India, or RBI, increased with immediate effect the repo rate by 25 basis points to 7.75 percent from 7.5 percent, and reduced with immediate effect the marginal standing facility, or MSF, rate by 25 basis points to 8.75 percent from 9 percent.
"Curbing mounting inflationary pressures and managing inflation expectations will help strengthen the environment for growth by fostering macroeconomic and financial stability," RBI said in a statement. "The Reserve Bank will closely monitor inflation risk while being mindful of the evolving growth dynamics."
The country's food inflation on a yearly basis jumped to 18.4 percent in September, fueled by high prices of vegetables. Onions -- a staple of the Indian diet -- were 322 percent more expensive in September 2013 as compared to the same period in the previous year.
India's inflation benchmark, the wholesale price index, rose to a seven-month high in September, hitting 6.46 percent mainly due to high food inflation. Stubborn inflation is coupled with weak growth -- 4.4 percent in the June quarter -- increasing pressure on the central bank to strike the right balance of taming inflation without hurting economic expansion.
The rupee, which has depreciated against the dollar by more than 10 percent in the year so far and hit a historic low of 68.8 on Aug. 28, appreciated by more than 1 percent in the weeks since the last central bank policy review on Sept. 20. On Tuesday, after the latest policy announcement, it was trading at 61.53 -- near Monday's closing level -- in mid-morning trade.
RBI said a narrowing of the country's trade deficit and policy interventions have stabilized the rupee to a certain extent, "but normalcy will be restored only when the demand for dollars from public sector oil marketing companies is fully returned to the market."
© Copyright IBTimes 2023. All rights reserved.
FOLLOW MORE IBT NEWS ON THE BELOW CHANNELS