'Resident Evil 4 Remake' Leak: Gameplay Will Be Different From Original
KEY POINTS
Starring Leon Kennedy, "Resident Evil 4" on the Nintendo GameCube is one of the most popular games in the franchise
Twitter user @AestheticGamer1 leaked that the gameplay for "Resident Evil 4 Remake" will likely overhaul what was in the original
This will be the third game in the Resident Evil franchise to receive the remake treatment following last year's "Resident Evil 2" and "Resident Evil 3" this year
If a Twitter leaker is to be believed, the coming "Resident Evil 4 Remake" will play differently from the 2005 original.
Starring one of the series' regular protagonists in Leon Kennedy, "Resident Evil 4" launched as a Nintendo GameCube exclusive when it was launched and has been considered one of the best in the survival horror franchise's best games. It has since been ported to nearly every other console since then by Capcom.
Yet Twitter user @AestheticGamer1 tweeted recently that Capcom will likely overhaul the gameplay of the original, says Screen Rant. "Resident Evil 4 Remake" will also be diverging from the approach recently taken by the other remakes in the series. "RE4 back when it came out revolutionized the series & the gaming landscape as a whole, making it play just like RE2 & RE3 Remake or even like the original wouldn't achieve what the original RE4 accomplished," he tweeted. The change, he says, is unavoidable if Capcom intends to update the game for a new audience.
The massively successful remake of "Resident Evil 2" in 2019 and a slightly more controversial remake of "Resident Evil 3" in 2020 had fans of the Resident Evil franchise waiting for the remake of "Resident Evil 4." Both previously mentioned games captured the spirit of the originals but updated the gameplay and graphics to appeal to modern sensibilities.
Capcom also subsequently released "Resident Evil 7: Biohazard," a fresh, first-person approach to the franchise akin to the grunge horror aesthetic of "The Texas Chainsaw Massacre" instead of the more eccentric action that was seen in "Resident Evil 6 ." The recently announced "Resident Evil 8: Village" will continue the story on next-generation consoles in 2021.
Responding to a question about the "Resident Evil 4 Remake" gameplay, @AestheticGamer1 said Capcom would likely overhaul the original's gameplay, diverging from the approach taken by the recent remakes. There will also be an expanded story for "Resident Evil 4 Remake" compared to what happened with "Resident Evil 2" and "Resident Evil 3," likely meaning more screen time for the villain, Dr. Salvador.
Though many details about "Resident Evil 4 Remake" remain unknown, previous leaks indicate that it will be released by 2022, says Screen Rant. @AestheticGamer1 qualified, though, that the game may change in many different ways before its release date.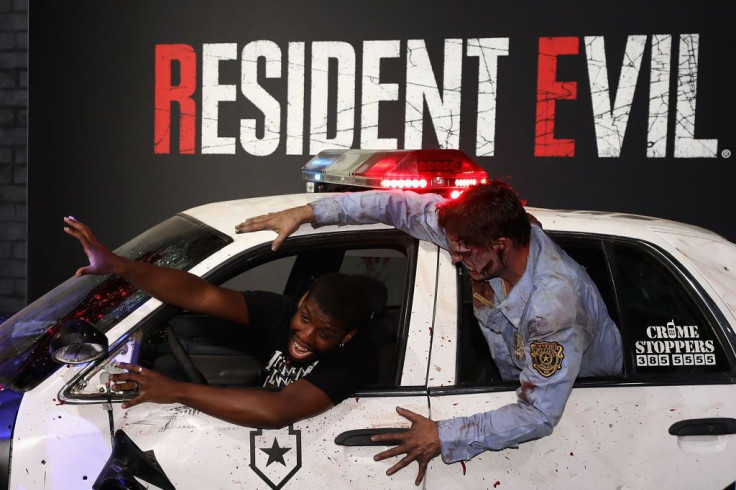 © Copyright IBTimes 2023. All rights reserved.
FOLLOW MORE IBT NEWS ON THE BELOW CHANNELS