'Reverie' Season 1, Episode 2 Spoilers: Mara Enters James Bond-Like Fantasy [VIDEOS]
Mara finds herself in an espionage-themed illusion in tonight's episode of "Reverie."
According to the synopsis for Season 1, episode 2 of the NBC sci-fi drama, a client of Onira-Tech becomes addicted to a "Jane Bond" adventure, and in order to bring her back to the real world, Mara Kint (Sarah Shahi) must help her assemble the missing pieces in her life.
In a sneak peek from the episode, Onira-Tech security consultant Charlie Ventana (Dennis Haysbert) tells Mara that the client in grave danger is Rachel Kauffman (Ahna O'Reilly). After Charlie notes that Rachel came in just yesterday, Mara wonders why she got in trouble so fast. "A tech looking on her last night found her sweating and breathing shallowly," Charlie reveals. "We moved her to a medical unit and found that her heart rate is skyrocketing."
While Charlie admits that they have no idea why Rachel's heart rate is alleviating dramatically, he says that they couldn't let her condition lead to cardiac arrest.
As soon as Mara arrives inside Rachel's fantasy, the former hostage negotiator wastes no time in convincing Rachel to return to the real world.
"You're stressing your heart," Mara tells Rachel in another sneak peek from the episode. "Your heart is damaged. Out there in the real world, it is beating much faster than it actually should. The doctor thinks it's because of an underlying defect. [So] you need to leave and have it checked out."
"I don't get it," Rachel replies. "No one ever told me there's a problem with my heart."
"Well, maybe the doctor's missed it or maybe it's new. But it's there," Mara answers.
Despite Mara's attempt to save her, Rachel is apparently more concerned about the game she's playing inside the fantasy she created. "I don't believe you," Rachel tells Mara. "Go back to where you came from. I'm not leaving."
Also in the episode, Mara deals with the unanticipated side effects of Reverie. In a promo for the episode, Charlie explains why going in and out of the advanced virtual-reality simulation is dangerous for Mara. "She's running around in other people's brains using the technology we barely understand," Charlie says.
As Mara expresses her desire to keep helping people trapped within Reverie, scientist Paul Hammond (Sendhil Ramamurthy) becomes more worried about her safety. "What if next time Mara comes back [and] it's an open wound. That concerns me," Paul says in a promo teasing the rest of the season.
"Reverie" Season 1, episode 2, titled "Bond. Jane Bond.", airs Wednesday, June 6 at 10 p.m. EDT on NBC.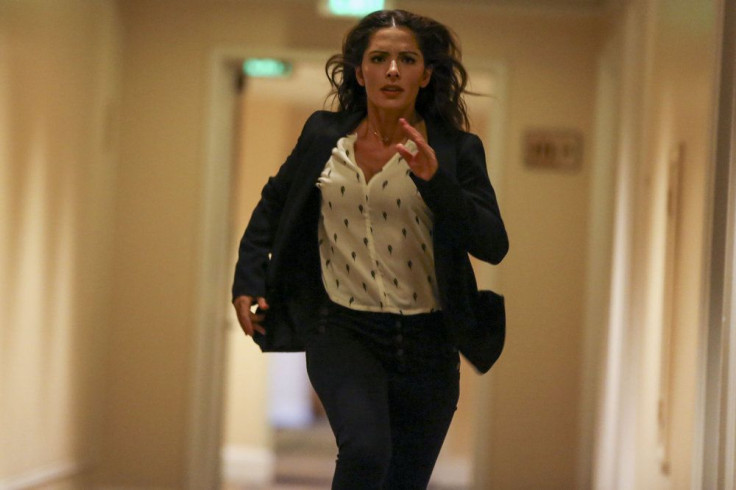 © Copyright IBTimes 2023. All rights reserved.