Revlon Celebrates Couples With 'Love Is On' Campaign, But Only If They're Straight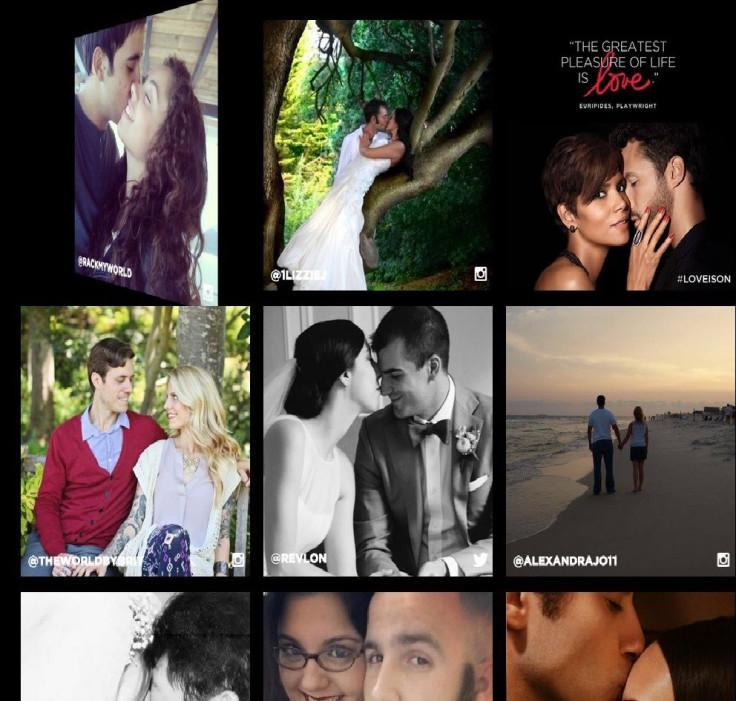 In November, cosmetics giant Revlon launched its first new tagline in 10 years: "Love Is On." It also rolled out a social campaign around the tagline, inviting users to upload images of love to Instagram using #LoveIsOn. Some of those images would make it to Revlon's website and some to the interactive billboard that looms over Times Square that reads, "Get your picture at Revlon.com/loveison."
But there's only one problem: The sexual diversity seen in the hashtagged images on Instagram is nowhere to be found on the Revlon website or in images on the billboard in Times Square. Where Instagram images show gay couples kissing, holding hands and hugging, the Revlon site has curated a straights-only gallery.
What gives? Cover Girl has featured openly gay entertainer Ellen DeGeneres for years in its cosmetics campaigns, and MAC cosmetics often features gay icons such as RuPaul in its campaigns -- to huge success. So it's not like there hasn't been a precedent for LGBT inclusiveness in beauty campaigns.
"Revlon has a legacy of breaking ground with its advertising," Annie Tomlin, former Refinery29 and BellaSugar beauty editor and now blogger for TheGlowHow, told International Business Times. It was the first American cosmetics company to feature an African-American model, Naomi Sims, and its 1970s perfume commercials for Charlie were the first perfume ads to depict women in pants.
"That's why I'm surprised that for a company that has historically been ahead of the curve," Tomlin said, "in 2014, its campaign built around 'love' leaves same-sex couples out of the conversation. After all, plenty of lesbians wear makeup, too. Right now, for younger generations in particular, it may seem strange to not see that kind of diversity in an ad campaign."
Autumn Whitefield-Madrano, founder of The Beheld, a blog of cultural criticism on beauty and women's issues, is blunt in her response to the campaign. "Revlon is sort of blowing it here," she told IBTimes, and she thinks that given the visibility of queer issues now, it's going to backfire.
"If anything," Whitefield-Madrano said, "Revlon would probably get more positive press from representing users who are in same-sex relationships. Queer women are a really undertapped marketing source, actually! For some women who identify as 'femme' lesbians, makeup can actually serve as one source of political identity. And think what would happen if a brand recognized that women whose identity is more 'butch' or 'boi' would be well-served by seeing, say, an invisible concealer targeted at them."
Regarding MAC's success, Whitefield-Madrano said, "It's not like a conscious advertising strategy including members of the LGBT community hasn't been successful before. I mean, it's not like MAC is the only makeup brand used by drag queens; it's just that it's one of the few that capitalizes on that particular group of users. There's room for a different sort of inclusivity there now."
When IBTimes reached out to Elise Levyn of Lippe Taylor, Revlon's PR arm, to ask if a more inclusive billboard and website were in the works, she said, "I think so" and then abruptly ended the conversation. Calls to other Revlon reps went unanswered.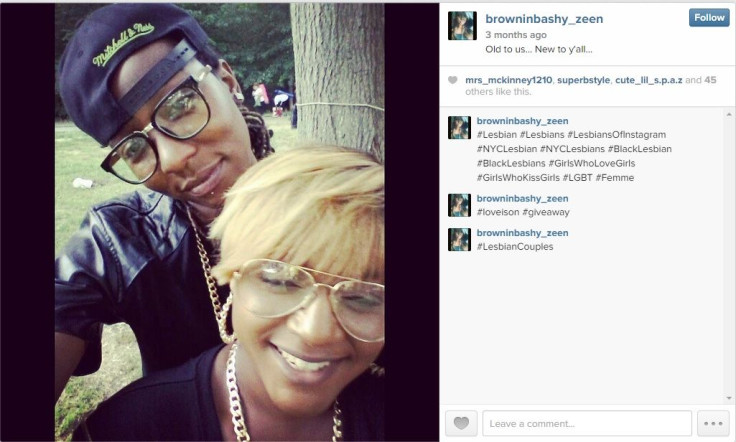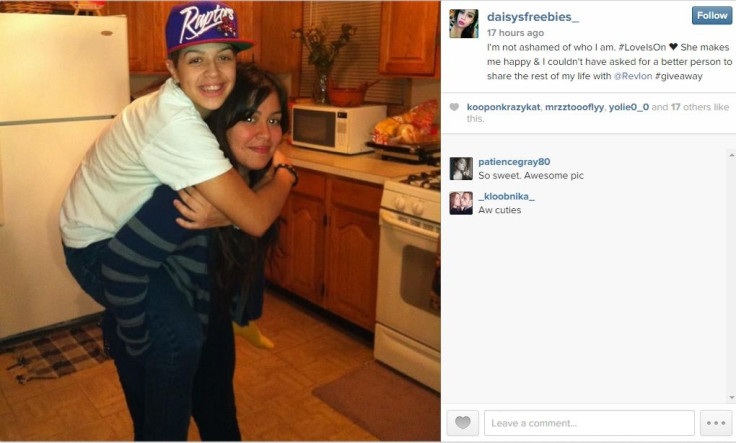 © Copyright IBTimes 2023. All rights reserved.
FOLLOW MORE IBT NEWS ON THE BELOW CHANNELS