'Re:Zero − Starting Life In Another World' Season 2, Episode 21 Live Stream Details, Spoilers
KEY POINTS
Subaru, Garfiel and Otto move toward the mansion and confront Elsa
Garfiel is expected to fight against Elsa
"Re:Zero − Starting Life in Another World" Season 2, Episode 21 is airing Wednesday
Subaru, Garfiel and Otto prepare for the final battle against Roswaal in "Re:Zero − Starting Life in Another World" Season 2, Episode 21 (or Episode 46). The new episode is called "A Howling Reunion."
The official website released the spoiler stills and synopsis for the upcoming episode. According to the synopsis, Subaru will try to stop the attack on the mansion.
After he was unable to convince Roswaal to surrender, Subaru is ready to fight him. Apart from the synopsis, the showrunners also released a preview trailer teasing a battle between Elsa and Garfiel inside the mansion.
The trailer also shows Roswaal meeting Emilia and Ram.
Coming back to the synopsis, Garfiel, Subaru and Otto board the dragon car drawn by Petra and head to the mansion.
The previous episode, titled "The Start of the Sanctuary and The Start of Destruction," revolves around Sanctuary's origin.
The episode also showcases Echidna's importance in Roswaal and Beatrice's lives. Beatrice calls Echidna, Mother and she claims to be really close to the witch.
Echidna, Roswaal, Beatrice and Ryuzu need to construct the Sanctuary barrier to prevent any attacks.
However, Echidna reveals they lack the core crucial for generating the barrier. Roswaal is feeling hopeless and he tells Echidna that they were just one step away from completing the Sanctuary.
Ryuzu chips in and asks if she could be of any help in completing the core. She reveals she meets the criteria to be the core for Echidna's core.
Toward the end of the episode, Ryuzu sacrifices her life to build the barrier.
Fans can watch "Re:Zero − Starting Life in Another World" Season 2, Episode 21 on Crunchyroll. The episode will live stream in Japanese with English subtitles.
Episode 21 is scheduled to air Wednesday, 8:30 a.m. ET.
The cast of the anime includes Yūsuke Kobayashi as Subaru Natsuki, Rie Takahashi as Emilia, Nobuhiki Okamoto as Garfiel Tinsel, Aimi Tanaka as Ryuzu Birma, Maaya Sakamoto as Echidna, Rie Murakawa as Ram, Mamiko Noto as Elsa Granhilte, Koehei Amasaki as Otto, Inori Minase as Rem, Yumi Uchiyama as Puck, Satomi Arai as Beatrice, Takehito Koyasu as Roswaal, Yui Horie as Felix and Kaori Nazuka as Frederica Baumann.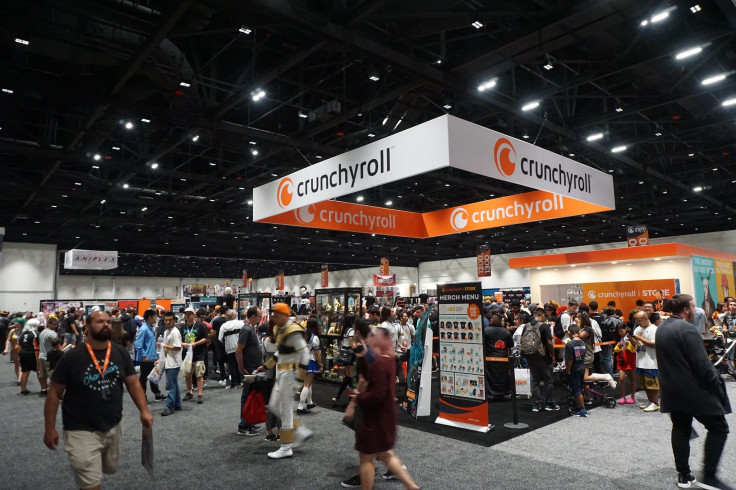 © Copyright IBTimes 2023. All rights reserved.