Rhinos Airlifted Upside Down by Helicopters [PHOTOS & VIDEO]
Recently, 19 endangered black rhinos were moved across South Africa over a distance of 1,500 kilometers. Remarkably, for part of the trip the rhinos were flown by air, hanging upside down by ropes attached to a helicopter.
The airlift portion of the trip took less than ten minutes, after which the rhinos were placed on ground vehicles.
World Wildlife Fund South Africa, which spearheaded the project, stated that the rope airlift was the best option because the alternatives were so difficult. Were the rhinos not flown in that manner, they would've been carted by trucks or airlifted in a net.
Ground transportation would encounter very difficult terrain (for the airlift portion of the trip). Moreover, the rhinos would've been sedated for a longer period of time. Airlift using a net would compromise the animals' respiration system more.
The rope airlift, contrastingly, causes no ill effect to the animals, according to Dr. Jacques Flamand of the WWF. In fact, experts on this project have agreed that this is the preferred method.
The recent airlift operation marks the seventh black rhino population established by the WWF Black Rhino Range Expansion Project. To date, the group has transported close to 120 black rhinos.
Transporting these animals from their natural habitat was necessary because poaching is a leading cause of their demise. In choosing new places for black rhino populations, the security of the location is a top consideration.
WWF's hope is that these animals can breed quickly and establish a new, larger population in their protected locations.
Below are photos and video of this amazing operation:
Flying Rhinos from Green Renaissance on Vimeo.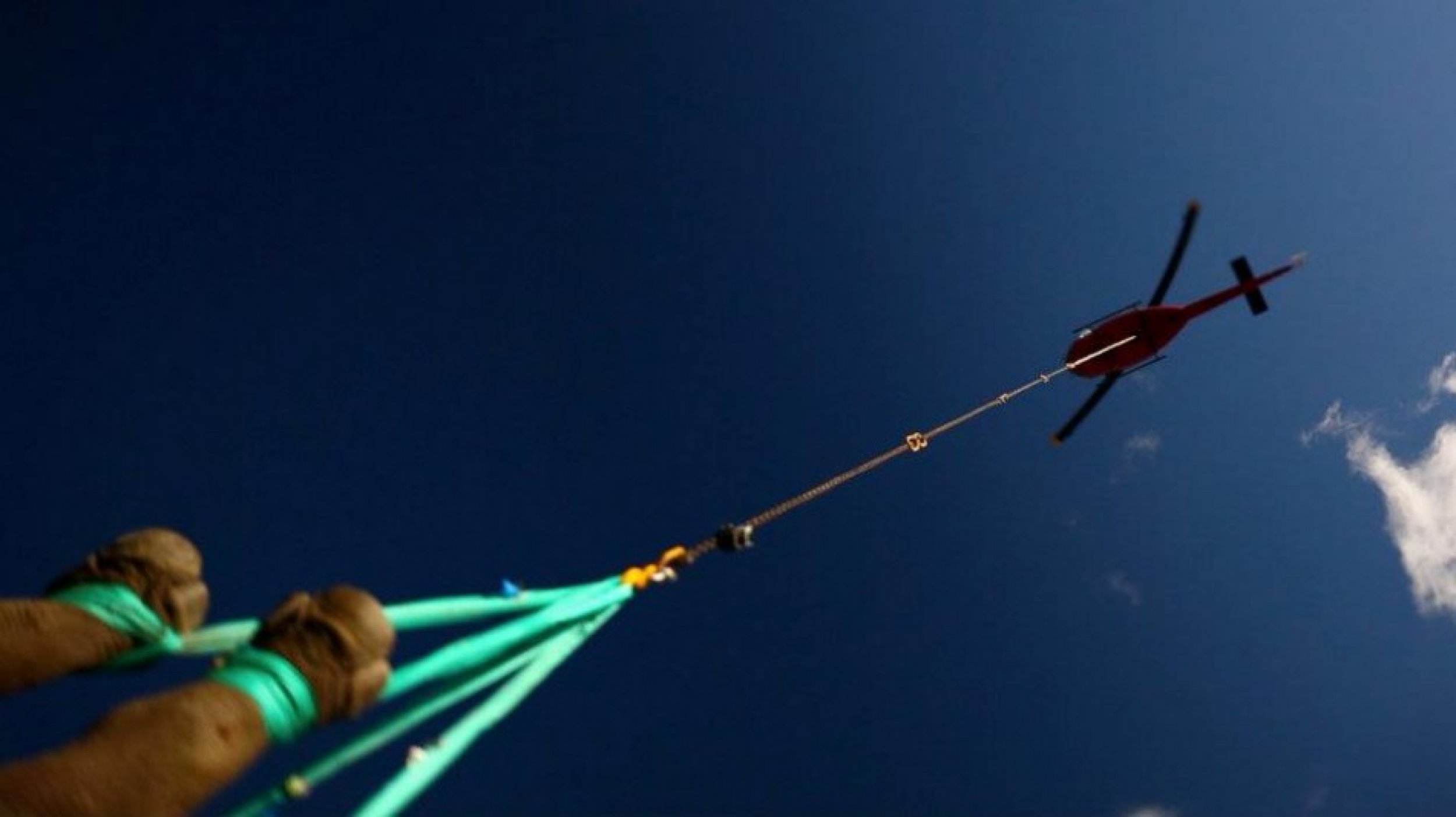 © Copyright IBTimes 2023. All rights reserved.