'RHOBH' Star Garcelle Beauvais Talks Huge Pay Gap Compared To White Co-Stars
Garcelle Beauvais knows her worth and she's not settling for those who don't.
During an interview with Variety published on Wednesday, "The Real Housewives of Beverly Hills" star discussed her time on the Bravo reality show and shared her experience as a Black woman in Hollywood. One of the main topics of conversation: the pay gap she's noticed over the years between herself and her white co-stars.
"It's all about being treated equally. I want to be promoted the same way. I want to be compensated the same way," the 53-year-old actress, whose breakout role was in the 1998 classic "Coming to America" alongside Eddie Murphy and Arsenio Hall, said.
"I've been in Hollywood over 20-something years, which is a feat in itself to continue working and I'm so grateful. But I do feel that so many times, my white counterparts get paid 1,000% more than I do," Garcelle continued. "I know it for sure, and that really sucks. We're not valued as we should be."
"I just feel like it's been happening for a long time, and now I'm not putting up with it," she added. "You don't see my value you don't get to have me in your project. Simple as that."
READ: 'Real Housewives Of Beverly Hills' Newbie Garcelle Beauvais Is Most Like This Popular Co-Star
Although Garcelle boasts an impressive decades-long career as an actress, she's a newcomer when it comes to the world of reality television and, more specifically, "RHOBH." Her appearance as a full-time cast member on Season 10 made her the first Black "housewife" for that branch of the franchise, but she's not the only Season 10 newbie. Sutton Stracke was also added to the roster, which prompted the interviewer's next question: Is Garcelle making at least the same as Sutton?
Finding the inquiry hilarious, Garcelle laughed and said, "That's awesome."
"I don't know," she admitted. "But Sutton doesn't need the money, that's the thing!"
Garcelle may not know what Sutton's paycheck looks like compared to her own but considering that her co-star's role is that of a "friend" versus a "full-time housewife," it could be less. That wasn't always the plan, though.
While guest starring on the "Reality Life With Kate Casey" podcast in May, Sutton revealed that she was supposed to be a full-time "Beverly Hills" housewife but was unable to because of one thing -- the three children she shares with her ex-husband Christian Stracke. It was her inability to share that part of her life in front of the cameras that got her demoted.
"My ex-husband just was adamant that they could not film with me and I totally get it," she explained at the time.
"It was hard. It was a hard blow because, you know, it's exciting to do. And I wanted also viewers to see me with my kids and me at home. And it's the softer side, I think, of all of us," Sutton continued. "When you get to see all of the ladies at home with their kids and their families, it's kind of like, you know, you don't they don't show that much of it. It's clearly not that interesting. But it's the soft underbelly of who these women are. And I'm sorry that we can't see that this season."
"The Real Housewives of Beverly Hills" airs Wednesdays at 9 p.m EDT on Bravo.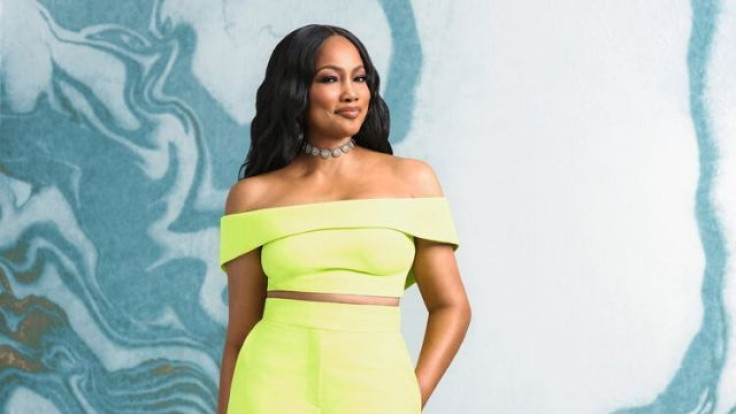 © Copyright IBTimes 2023. All rights reserved.