Brandi Glanville And Denise Richards Affair Rumors Continue As 'RHOBH' Star Posts Possible Affair Proof
Did Brandi Glanville just show proof of her alleged affair with Denise Richards? "The Real Housewives of Beverly Hills" fans sure think so.
For months, it has been teased and rumored that Brandi and Denise, who is married to Aaron Phypers, had a tryst. As Season 10 of the Bravo reality series progresses, viewers are getting closer and closer to finally seeing the drama between Brandi, Denise, and the rest of the cast unfold on screen.
While Denise has continued to adamantly deny the allegations, Brandi has vehemently defended that they are true and has claimed to have proof. However, none of that proof has been released -- until now, it seems.
On June 27, the "Drinking and Tweeting" author tweeted a picture of herself and another blonde woman (believed to be Denise) kissing on the cheek. "Making dinner for my fam/neighbors -#snack on this," she wrote.
Brandi did not confirm the identity of the woman in the photo, but one fan seemed to notice that the tops in the photos matched the tops that Denise and Brandi were wearing when filming.
On Monday, Brandi furthered the rumors by posting to Twitter, "1millionpercent DR !!!NOT A DR look alike."
"RHOBH" is currently on hiatus, but when it returns on July 8, fans will likely see how the drama between the two ladies unfolded. It was previously reported that things got so intense that Denise quit the show after being confronted by co-stars Lisa Rinna, Kyle Richards, Teddi Mellencamp, Erika Jayne, Dorit Kemsley, and newcomers Garcelle Beauvais and Sutton Stracke during a cast trip last year.
"Since the affair was exposed, Denise has basically walked away from the show. Everyone in Beverly Hills knows about it," a source revealed to The Daily Mail in January. However, Denise's rep, Jill Fritzo, told the British publication that "the story isn't true."
READ: 'RHOBH' Spoilers: How Brandi Glanville Allegedly Proves Denise Richards Affair
At the moment, it seems like a case of she-said, she-said, so "RHOBH" fans will have to make up their own minds about what really happened after seeing everything play out. One thing for is sure though-- Brandi is really excited for the cast to reunite for the Season 10 reunion special.
Around the same time rumors of Denise quitting surfaced, the 47-year-old mother of two tweeted, "Their [sic] is a huge difference between hooking up with someone a couple of times and having a romantic relationship with someone."
She followed up days later by tweeting, "Just so we're all aware nobody quit the show & EVERYBODYS going to the reunion & I mean everybody and apparently my life is about to be ruined. Should be fun. Someone called in some lesbianic back up."
"The Real Housewives of Beverly Hills" airs Wednesdays on Bravo at 9 p.m EDT.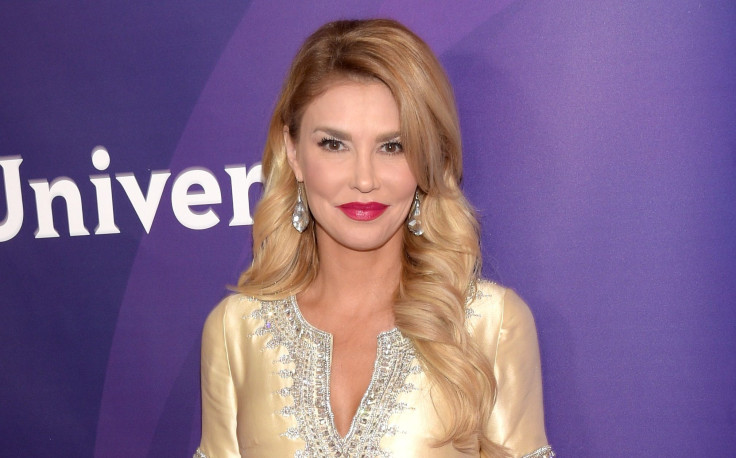 © Copyright IBTimes 2023. All rights reserved.