The Rich Got Richer By $845 Billion During The Coronavirus Pandemic, Report Says
KEY POINTS
The new report from a progressive think-tank said the collective wealth of the world's billionaires in 2020 surpassed their collective wealth in 2019
Jeff Bezos, Elon Musk, and Steve Ballmer were among those who saw their weath grow massively during the coronavirus pandemic
U.S. unemployment for September 2020 is five-times higher than it was for the same time in 2019
The richest people in the U.S. saw their fortunes grow by roughly $845 billion during the coronavirus pandemic, according to a new report. By comparison, millions of Americans are either without jobs or making less than they were before the pandemic hit in February.
Progressive think tank Institute for Policy Studies released its report on the growing economic disparity in the U.S. on Thursday.
"Roiling global markets have had a volatile effect on billionaire wealth," the report said. "From 2019 to 2020, U.S. billionaire ranks increased from 607 to 614 people, but their total wealth declined from $3.111 trillion in 2019 to $2.947 trillion in 2020, according to Forbes."
"But that may already be turning around. This year's Forbes report examines billionaire wealth as of March 18, 2020. By April 10, their wealth had surged to $3.229 trillion, surpassing the 2019 level."
Amazon CEO Jeff Bezos topped the list of billionaires to benefit from the economic crisis that forced millions of small businesses to close. The report said this opening allowed Amazon to swoop in and take up more shares of the retail market as a type of "one-stop-shop" for any-and-all needs during the pandemic. In turn, Bezos worth soared and he is now considered by Forbes to be the wealthiest man in the world with a net worth of $177.9 billion.
Other billionaires listed in the report who benefited massively during the pandemic include Tesla CEO Elon Musk, author and Jeff Bezos' ex-wife Mackenzie Scott, Zoom founder Eric Yuan, Los Angeles Clippers owner Steve Ballmer, and Mediacom Communications CEO Rocco Commisso.
"I would have thought maybe six months into this that things would have shaken out — that everybody would take a hit," report co-author and Institute for Policy Studies' Program on Inequality Director Chuck Collins told CNN. "The difference is stark between profits for billionaires and the widespread economic misery in our nation. It sort of dramatizes the unequal sacrifice and profiteering element of the wealth accumulation at the top."
By contrast, a report from the U.S. Labor Department on Thursday said unemployment is five times higher than it was for the same period in 2019. The unemployment rate for September 2020 was 8.4%, down slightly from August's 8.6%, while September 2019's unemployment was 3.5%.
Recommendations that the institute offered to address this disparity included a pandemic profiteering oversight committee, pushing through the Corporate Transparency Act, instituting a wealth tax, and shutting down "the global hidden wealth system."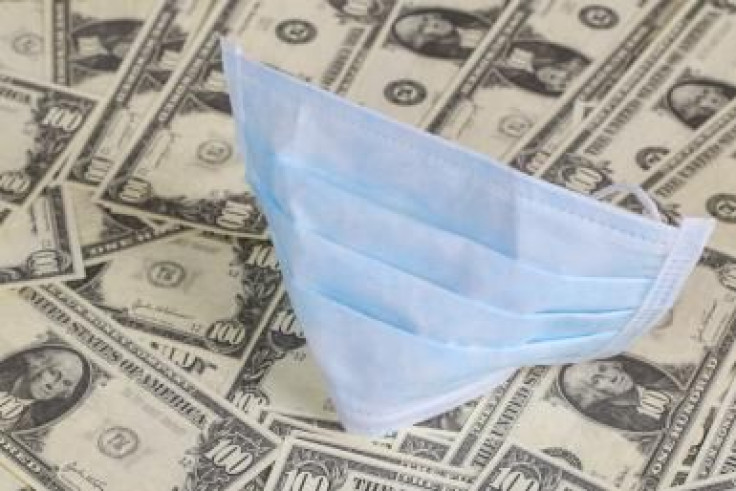 © Copyright IBTimes 2023. All rights reserved.
FOLLOW MORE IBT NEWS ON THE BELOW CHANNELS