Rich Homie Quan Hit With Felony Drug Possession, Faces Up To 30 Years In Jail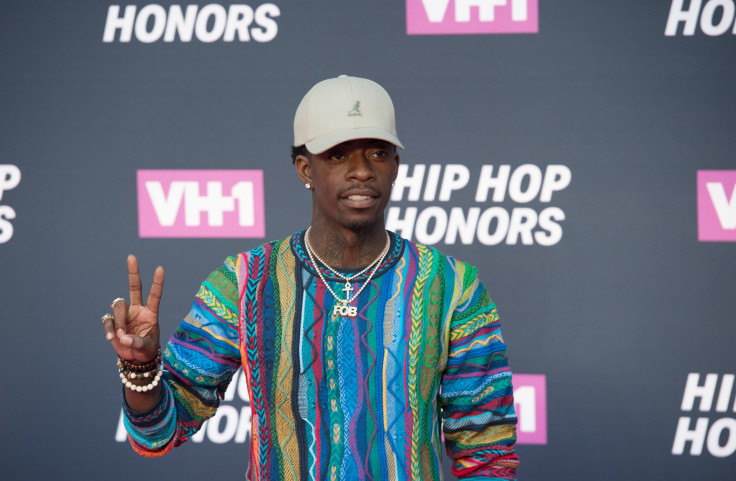 As rapper Rich Homie Quan prepares for the release of his debut album, the Atlanta artist has been dealt a major setback. Following an arrest in his home state of Georgia last week, the rapper will be charged with drug possession.
According to the arrest report obtained by TMZ, Rich Homie Quan was hit with a felony possession of drugs with intent to distribute. The website reports the rapper was found with marijuana, although the amount he had with him is unknown. Rich Homie is now being held in jail until a bond hearing on Friday. If convicted, the rapper could face up to 30 years in prison.
Rich Homie Quan was originally arrested on May 27 on his way to a concert in Wadley, Georgia. The artist, along with members of his crew, were stopped at a police checkpoint on Saturday night. According to TMZ, Rich Homie and five other men were arrested on suspicion of possession of a stolen gun and drugs.
Following a string of successful mixtapes from 2012 to 2015, music from the Atlanta rapper quietly came to a halt in 2015. Near the end of that year, Rich Homie Quan also found himself in a legal battle with TIG Entertainment, his former record label. The artist eventually switched labels in 2017 and released a new mixtape, "Back to Basics."
While many see it as a comeback for Quan, the rapper told Fader it was more a "re-adjusting." He said, "It's not really a comeback. Like, I'm back. It's more of a re-centering of myself. Just re-adjusting. Because I never went nowhere. But statistically I did. If you don't go to work in a year, you're fired. If I don't drop no music in a year, I'm not fired, but I gotta make you believe again. I gotta grind like a new artist again."
Rich Homie has been rumored to use drugs before but has denied being addicted to "anything including drugs." After passing out during a 2014 video shoot, the rapper denied drugs were involved.
In a statement given to Billboard, Quan said, "I want to clear up two things, after being in 3 states in 3 days, up early having to shoot my video for 'Walk Thru' and even sleeping in between scenes on top of filming in this humid Atlanta heat, I fainted and hit my head."
He continued, "It's no secret that I do turn up, I don't deny that but I'm not addicted to anything including drugs nor was I leaning at the shoot. The media is gonna put fake stories out there but I just want to let my fans know that I'm good and recovering. The second thing is, I promised I will never stop going in and I mean that."
As for his debut album, Rich Homie hopes to have it out for the summer. "We dropping an album in July," he told XXL. "I just want me a Grammy. I want to bring a Grammy back to Atlanta, you know what I'm saying? I just want the Grammy in the end. I'm trying to make stadium music. I know I can. I know where I've been. Now I want to make stadium music, that's where I want to go."
© Copyright IBTimes 2023. All rights reserved.